Ahead of the Curve
Posted on: June 20, 2017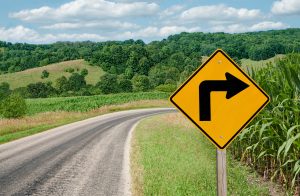 Several months ago, Ambassador Advisors made the decision to greatly reduce using mutual funds as an investment vehicle for our clients. Our move to individual stocks and ETFs should not only produce a lower cost solution, but should also avoid the trouble we anticipate coming down the line for the mutual fund industry.
For quite some time, mutual funds have experienced outflows because the Department of Labor became involved in the discussion of the total fees a client should pay. We knew that any business that's losing revenue, losing profits, and cutting staff is not going to be able to outperform. We want our clients to outperform whenever possible!
Now, six months after our transition, our suspicions are proving to be on the right track. The mutual fund industry may be in very big trouble. Jack Bogle, the founder and retired chief executive of The Vanguard Group, the largest and lowest cost vendor of mutual funds, recently described the losing battle of mutual fund companies serving "two masters": the fund owners and the shareholders. You can read the Morningstar article here.
The article reveals a perceived conflict between what is in the best interest for the client (low fees) and what is in the best interest for the issuer/company/shareholder (higher fees). We are pleased that someone from within the mutual fund industry is confirming what we saw on the horizon months ago. The Morningstar article by John Rekenthaler states, "The traditional funds… are now losing more assets than they are receiving. All the fund industry's net new flows are going into index mutual funds and exchange-traded funds (ETFs)."
Bogle's prediction is that closely held firms (private companies that are primarily owned by the fund managers themselves) can hope for moderate growth, at best, because they have too much to lose. Publically traded firms or subsidiaries of larger corporations that are owned by a larger conglomerate (usually listed on the stock exchange) and have a huge number of shareholders, he believes, will "lose their assets, and will ultimately be sold at bargain prices."
ETFs include a set area of the marketplace, so clients own a certain number of static stocks and aren't paying anyone to make day-to-day decisions. The average ETF fee is less than half a percent per year, while mutual fund costs may be a full percent or higher in fees (often double or triple the cost of the ETF).
The mutual fund industry may be declining at a faster rate than even we thought. Those who are heavily invested in mutual funds should consider having their accounts reviewed. Ambassador Advisors is confident we've made the right decision–and have done so ahead of the curve–for our clients by making the switch to individuals stocks and ETFs as our funding vehicles.
Source: http://www.morningstar.com/advisor/t/119198631/jack-bogle-it-s-easier-to-serve-one-master-than-two.htm
Ambassador Advisors is a Registered Investment Advisor. Securities offered through American Portfolios Financial Services, Inc. of Holbrook, NY, 631-439-4600 (APFS), member FINRA, SIPC. Investment Advisory Services offered through Ambassador Advisors, LLC. Ambassador Advisors is not owned or operated by APFS. To determine which college saving option is right for you, please consult your tax and accounting advisors. Neither APFS nor its affiliates or financial professionals provide tax, legal or accounting advice. Please carefully consider investment objectives, risks, charges, and expenses before investing. 
Any opinions expressed in this forum are not the opinions or views of American Portfolios Financial Services, Inc. (APFS). They have not been reviewed by either firm for completeness or accuracy. These opinions are subject to change at any time without notice. Any comments or postings are provided for informational purposes only and do not constitute an offer or a recommendation to buy or sell securities or other financial instruments. Readers should conduct their own review and exercise judgment prior to investing. Investments are not guaranteed, involve risk and may result in a loss of principal. Past performance does not guarantee future results. Investments are not suitable for all types of investors.
This material is for informational purposes only. Neither APFS nor its Representatives provide tax, legal or accounting advice. Please consult your own tax, legal or accounting professional before making any decisions.
Check the background of this Investment Professional
https://brokercheck.finra.org/