Last week was "all-hands-on-deck," as over 100 of the S&P 500 companies reported earnings. Earnings to date have been very positive, with 86% beating top-line expectations. If this trend continues, it will mark the highest number of companies beating expectations since 2008. Additionally, Q2 estimates have broadly been revised higher, which runs contrary to the norm of pessimism increasing as the year proceeds.
Energy, Communication Services, and Financials were the leaders during the week, returning more than +2.4% each. Dragging the index was tech, which showed weakness across all industries. Hardware companies had the hardest time, as supply chains are still strained past their limits.
Jobs data came in weaker than expected. Initial weekly jobless claims rose to 553k vs. 540k expected and 547k from the previous week. Additionally, "Pending Home Sales," missed expectations, although they did grow, alongside personal income, spending, and consumption. That said, the University of Michigan's survey that tracks personal sentiment and future expectations of the economy beat estimates showing robustness by the US consumer.
Consumers and investors, alike, tuned into FED Chairman Jerome Powell on Wednesday and listened intently for insights on how the FED was intending to manage current inflationary pressures. While Powell only noted "frothy" markets, the FED president has since opined that tapering could start occurring sooner rather than later. In other words, the FED is slightly more likely to stop its bond purchasing program and low-rate policies sooner than most investors may be pricing in.
Finally, overseas, the Eurozone finds itself at a tipping point relative to GDP growth and recession. Europe's export engine, Germany, is seeing contractions of activity, as the car market continues experiencing difficulties with the semiconductor shortage. These systemic issues are being balanced, thus far, by investor and consumer excitement for potential restriction lifts. Governments have been reluctant to open back up in the face of the vaccine rollout problems, but, as the rest of the world opens up, countries in the EU are doing their best to follow suit.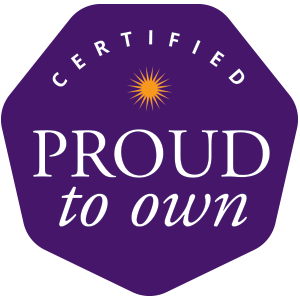 When so many factors continue to point in so many different directions, it is natural to lose focus and get anxious about which way to go. Not only are our Proud to Own portfolios hard at work, they are working towards good purposes. That is always the direction the Ambassador team wants your wealth and assets to go. Galatians 6:9 reminds us to, "…not grow weary of doing good, for in due season we will reap, if we do not give up."
We feel confident that the near-term adjustments to the portfolio will put all of us in the position to continue to root for market success, while also maintaining a proper compass heading for the issues that are important to us.
Sources: Yahoo Finance, Reuters.com, and JP Morgan Market Insights
Any opinions expressed in this forum are not the opinion or view of American Portfolios Financial Services, Inc. (APFS) or American Portfolios Advisors, Inc.(APA) and have not been reviewed by the firm for completeness or accuracy. These opinions are subject to change at any time without notice. Any comments or postings are provided for informational purposes only and do not constitute an offer or a recommendation to buy or sell securities or other financial instruments. Readers should conduct their own review and exercise judgment prior to investing. Investments are not guaranteed, involve risk and may result in a loss of principal. Past performance does not guarantee future results. Investments are not suitable for all types of investors. To the extent that this material concerns tax matters, it is not intended or written to be used, and cannot be used, by a taxpayer for the purposes of avoiding penalties that may be imposed by law. Each tax payer should seek tax, legal or accounting advice from a tax professional based on his/her individual circumstances.
This material is for informational purposes only. Neither APFS nor its Representatives provide tax, legal or accounting advice. Please consult your own tax, legal or accounting professional before making any decisions. Information has been obtained from sources believed to be reliable and are subject to change without notification. The information presented is provided for informational purposes only and not to be construed as a recommendation or solicitation. Investors must make their own determination as to the appropriateness of an investment or strategy based on their specific investment objectives, financial status and risk tolerance. Past performance is not an indication of future results. Investments involve risk and the possible loss of principal.