It was a headline-driven period for the U.S. markets last week, causing U.S. indices to bounce back and forth. News of positive COVID-19 tests throughout the government, along with fragile negotiations surrounding a new economic stimulus deal, created a quick loss in altitude. Despite that turbulence, the S&P 500 gained 3.2% last week, while the Dow climbed 3.8% and tech-heavy NASDAQ jumped 4.6%. Even more impressive, the Russell 2000, which tracks smaller companies, gained over 6% on the week. This gain is a sign that investor risk appetite has been increasing even during these volatile times.
The markets hate uncertainty. Unfortunately, there is still a fair share of that on the horizon. With the presidential election just three weeks away, there's a good chance that the turbulence will continue until at least the early part of November.
This seems like an unprecedented election, but the markets have been through dozens of elections before and have still marched on. We expect this one to be similar, and we can take comfort knowing God is in control of all things, even appointing our leaders: "Let everyone be subject to the governing authorities, for there is no authority except that which God has established. The authorities that exist have been established by God." – Romans 13:1
Once the outcome of the election is known, much of the current uncertainty should fade away. Whether President Trump is re-elected or Joe Biden is victorious, we still expect the markets to head higher. The timing may differ by a few days or weeks, but much of the cash that's been sitting on the sidelines should start to pour back into our markets. As such, instead of worrying about the outcome of the 2020 presidential election, our team remains focused on the third-quarter earnings announcement season. As we mentioned last week, we expect banner earnings announcements, which should help propel stocks higher.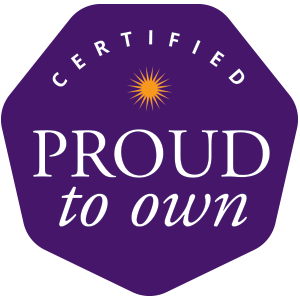 FactSet Research has increased its earnings estimates by more than 4% over the past three months. It now expects the S&P 500 earnings to decline by only 21% compared to 2019 results. Of course, our Proud to Own stocks are characterized by even stronger earnings, so we anticipate many positive earnings surprises for our picks.
To make sure you are properly positioned ahead of the announcement season and for the influx of cash that could come pouring in off the sidelines, we recommend being fully invested as soon as possible. The earnings reports will start to come in by the dozens, next week, and these will most likely be market driving forces you don't want to miss. Buckle up, we expect volatile—but profitable—days ahead!
Sources: Yahoo Finance, Reuters.com, and JP Morgan Market Insights
Any opinions expressed in this forum are not the opinion or view of American Portfolios Financial Services, Inc. (APFS) or American Portfolios Advisors, Inc.(APA) and have not been reviewed by the firm for completeness or accuracy. These opinions are subject to change at any time without notice. Any comments or postings are provided for informational purposes only and do not constitute an offer or a recommendation to buy or sell securities or other financial instruments. Readers should conduct their own review and exercise judgment prior to investing. Investments are not guaranteed, involve risk and may result in a loss of principal. Past performance does not guarantee future results. Investments are not suitable for all types of investors. To the extent that this material concerns tax matters, it is not intended or written to be used, and cannot be used, by a taxpayer for the purposes of avoiding penalties that may be imposed by law. Each tax payer should seek tax, legal or accounting advice from a tax professional based on his/her individual circumstances.
This material is for informational purposes only. Neither APFS nor its Representatives provide tax, legal or accounting advice. Please consult your own tax, legal or accounting professional before making any decisions. Information has been obtained from sources believed to be reliable and are subject to change without notification. The information presented is provided for informational purposes only and not to be construed as a recommendation or solicitation. Investors must make their own determination as to the appropriateness of an investment or strategy based on their specific investment objectives, financial status and risk tolerance. Past performance is not an indication of future results. Investments involve risk and the possible loss of principal.