Buried Treasure?
Posted on: May 4, 2022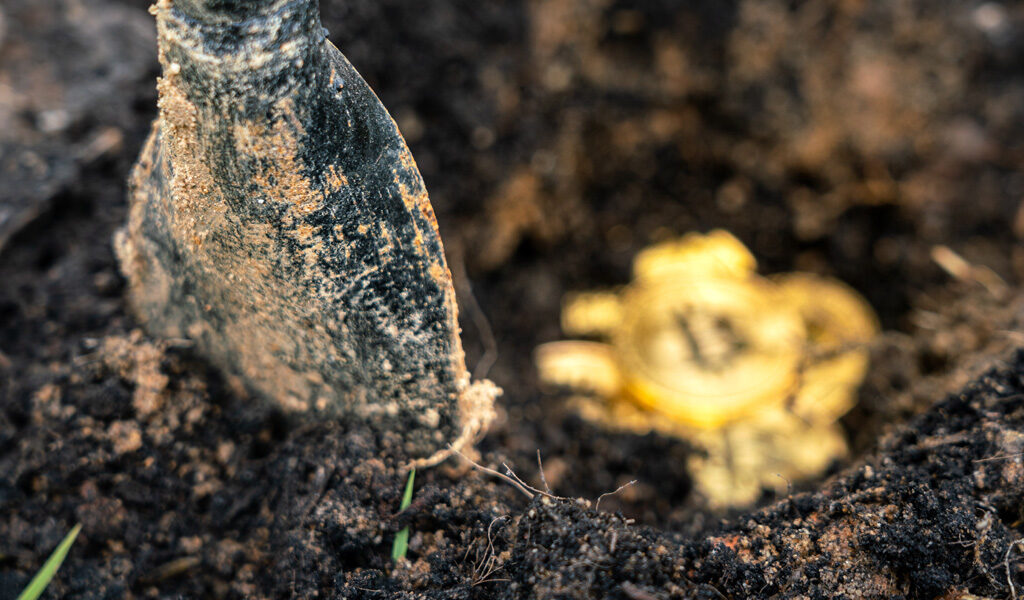 The major indexes endured a fourth consecutive week of losses, as growth fears were compounded by some disappointing earnings results from Amazon, which has a heavy weighting in many prominent indexes. The S&P 500 Index moved further into correction territory ( -10% or more), down roughly 14% from its recent peak, while the technology-heavy Nasdaq Composite and small-cap Russell 2000 Indices fell further into bear markets (-20% or more), down roughly 24% from their highs. In percentage terms, the NASDAQ had its worst month since the 2008 financial crisis. Energy stocks outperformed within the S&P 500, after Russia announced that it was cutting off natural gas exports to Poland and Bulgaria.
The geopolitical and macroeconomic concerns that have loomed large over sentiment in recent weeks remained in place, but there were other headlines to decipher, at least early in the week. Major earnings reports from Microsoft and Google's parent company, Alphabet, largely offset each other in Wednesday trading, with positive guidance from the former helping compensate for an earnings disappointment from the latter.
A similar dynamic appeared to form for Friday trading, following conflicting earnings reports the previous evening from Amazon and Apple. Amazon shares plunged 14% after the company surprised investors with its first quarterly loss since 2015, due in part to leaner margins from rising costs. Apple stock originally rose on the news that it recorded record revenue the previous quarter, but cautious guidance for the current quarter, because of supply chain problems, seemed to drain the gains later in the session.
The week's economic data offered ammunition for both those predicting "stagflation" and those who believe the worst of inflation is now behind us. The biggest data surprise may have been the Commerce Department's advance estimate showing that the economy contracted at an annualized rate of 1.4% in the first quarter, well below consensus expectations of a roughly 1.0% expansion. Falling inventory investment and a record trade deficit were mostly to blame, however, and most economists agreed that solid consumer spending (up 2.7%) and business investment (up 7.3%, well above expectations) suggested that it was too early to conclude that the data signaled the onset of a recession—often defined as two consecutive quarters of economic contraction.
The Parable of the Talents in Matthew 25 speaks of the servants who cared for the gold (talents) of their master in his absence. Everyone desires to be good stewards with all of God's blessings and hear the statement upon His return of, "Well done, good and faithful servant," but when conventional wisdom appears to point in nearly every direction, it can be difficult to know the wisest path. In times like this, burying your talents, like the third servant, looks more and more attractive. As we know (and history has shown), this is not the best path forward. Our team continues to wade through all the information available in order to best manage the talents we have been entrusted with and continue to make them grow in the long term. Investing is a marathon, not a sprint, and we remain poised for the miles that lie ahead.
Any opinions expressed in this forum are not the opinion or view of American Portfolios Financial Services, Inc. (APFS) or American Portfolios Advisors, Inc.(APA) and have not been reviewed by the firm for completeness or accuracy. These opinions are subject to change at any time without notice. Any comments or postings are provided for informational purposes only and do not constitute an offer or a recommendation to buy or sell securities or other financial instruments. Readers should conduct their own review and exercise judgment prior to investing. Investments are not guaranteed, involve risk and may result in a loss of principal. Past performance does not guarantee future results. Investments are not suitable for all types of investors. To the extent that this material concerns tax matters, it is not intended or written to be used, and cannot be used, by a taxpayer for the purposes of avoiding penalties that may be imposed by law. Each tax payer should seek tax, legal or accounting advice from a tax professional based on his/her individual circumstances.
This material is for informational purposes only. Neither APFS nor its Representatives provide tax, legal or accounting advice. Please consult your own tax, legal or accounting professional before making any decisions. Information has been obtained from sources believed to be reliable and are subject to change without notification. The information presented is provided for informational purposes only and not to be construed as a recommendation or solicitation. Investors must make their own determination as to the appropriateness of an investment or strategy based on their specific investment objectives, financial status and risk tolerance. Past performance is not an indication of future results. Investments involve risk and the possible loss of principal.