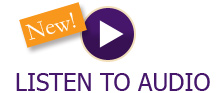 We experienced another week of high volatility, which ended with gains in the major indexes. Breaking from recent trends of tech and growth stocks seeing the biggest swings, the NASDAQ rose the least at 2.2%, while the S&P 500 and Dow Jones saw gains of 4% and 5.7%, respectively. Bonds saw steepening of the yield curve, with the 30-year rallying vs the 2-year. Gold finished the week down 1%, while WTI finished the week up 2.9%.
Despite a week of green, some of the biggest stories related to earnings came from companies that dropped into the red. Coming off social media site Snapchat's disappointing revenue numbers last week, Facebook parent company Meta also saw disappointing results. In addition, CEO Mark Zuckerberg doubled down on the organization's commitment to high levels of R&D related to the Metaverse, which has generated little revenue despite more than $10 billion of investment this year alone. Their stock price dropped nearly 25% the following day. Later in the week, Amazon provided lower guidance along with mixed earnings and subsequently saw their stock price drop nearly 20% in afterhours trading⁠—though it did bounce back somewhat the following day. Apple beat earnings and revenue and had their best single day rally since 2020. Despite misses by some big names, like Meta and Amazon, most companies are giving better-than-expected reports on their third quarter performance, helping to buoy markets.
News regarding interest rates also helped drive momentum. Canada's central bank rose rates by 50 basis points (0.50%), while most were anticipating a 75-basis point hike. Reports indicating that some voting members of the United States Federal Reserve are expressing concern about the dangers of hiking rates too far too fast also hit the press. These two items fueled optimism that the 'Fed pivot' may occur sooner than had been priced in by equities. This week, we'll see the Federal Reserve announcing their next rate increase on Wednesday. 75 basis points has been considered nearly assured, though the past week has added the outside chance of 50 basis points instead. We will see earnings reports from many energy companies, several big food-related names, such as Nutrien and Hershey, as well as pharmaceutical giant Pfizer.
In geopolitical events, last week saw the appointment of Rishi Sunak as UK Prime Minister, the third to hold the position in three months following Boris Johnson's scandal-induced resignation and Liz Truss's short tenure following the failure of her budget. The war in Ukraine continues with Russian missile offensives striking Ukrainian infrastructure and Russia exiting the agreement allowing the export of wheat from Ukrainian ports, which has caused wheat prices to rise.
And in yet additional news, Halloween should have marked a rare second "sports equinox" of the year (where MLB, NBA, NFL and NHL teams all play games on the same day), but the World Series clash between the Astros and Phillies was postponed due to rain. We know many of our clients are thankful to see the Phillies in the World Series. Like anything else, however, it is important to be careful what you wish for. 1929, 1980 and 2008 were terrible years for the economy and stocks, especially 1929 kicking off the Great Depression and 2008's Great Recession. Those three years are also the only times Philadelphia teams have won the World Series!
Regardless of who wins the World Series, there is still a long road of economic events ahead, and 1 Thessalonians 5:16-18 reminds us to, "Rejoice always, pray continually, give thanks in all circumstances; for this is God's will for you in Christ Jesus." We cannot know what comes next, but as we begin the month that hosts Thanksgiving, we have gratitude for any and all positive developments that arise.
Any opinions expressed in this forum are not the opinion or view of American Portfolios Financial Services, Inc. (APFS) or American Portfolios Advisors, Inc.(APA) and have not been reviewed by the firm for completeness or accuracy. These opinions are subject to change at any time without notice. Any comments or postings are provided for informational purposes only and do not constitute an offer or a recommendation to buy or sell securities or other financial instruments. Readers should conduct their own review and exercise judgment prior to investing. Investments are not guaranteed, involve risk and may result in a loss of principal. Past performance does not guarantee future results. Investments are not suitable for all types of investors. To the extent that this material concerns tax matters, it is not intended or written to be used, and cannot be used, by a taxpayer for the purposes of avoiding penalties that may be imposed by law. Each tax payer should seek tax, legal or accounting advice from a tax professional based on his/her individual circumstances.
This material is for informational purposes only. Neither APFS nor its Representatives provide tax, legal or accounting advice. Please consult your own tax, legal or accounting professional before making any decisions. Information has been obtained from sources believed to be reliable and are subject to change without notification. The information presented is provided for informational purposes only and not to be construed as a recommendation or solicitation. Investors must make their own determination as to the appropriateness of an investment or strategy based on their specific investment objectives, financial status and risk tolerance. Past performance is not an indication of future results. Investments involve risk and the possible loss of principal.