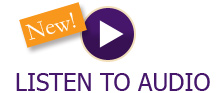 Indexes continued their winning streak, as investors reacted to positive inflation data. The Dow, S&P 500 and NASDAQ all climbed approximately 3%, with the S&P 500 reaching the milestone of 'retracing' 50% of the losses it suffered since the January peak.
The week was mainly oriented around Consumer Price Index numbers, which came out on Wednesday. As expected, the headline number came in well below last month's, mainly due to decreases in oil and gasoline prices. 'Core" CPI, which excludes food and energy, remained steady, and indicates that inflationary pressures remain. Markets viewed the results as extremely positive and soared on the news. Some analysts remain skeptical, pointing out that housing and food prices are still rising far above the Federal Reserve's long-term inflation target and that further improvement needs to be seen before the Fed can ease any additional rate hikes.
Internationally, Europe continues struggling to sort out their energy woes, leaving their outlook on recession and inflation even more uncertain. China continues to express displeasure at Speaker Nancy Pelosi's visit to Taiwan, while the west waits to see if China's war games off the coast of Taiwan will suffice or if further actions are coming. China also continues to lock down cities that see spikes in COVID cases, adding to supply chain uncertainty.
The week ahead will give analysts more information on American consumers. Many major retailers will report earnings which, in additional to telling Wall Street about middle class shopping patterns in the second quarter, will also shed some light on current conditions based on the guidance they provide.
Although we do not know what amount of current economic concerns will become a reality, the optimism of recent weeks has certainly been welcome. Like in Proverbs 15:30, "good news gives health to the bones," recent positive news has strengthened both markets and the emotions of investors. We aren't 'sold' on the notion that the seemingly improved diagnosis is the first sign of recovery, but we do believe that there are still plenty of opportunities to participate in the market gains that will bolster a portfolio's long-term health.
Any opinions expressed in this forum are not the opinion or view of American Portfolios Financial Services, Inc. (APFS) or American Portfolios Advisors, Inc.(APA) and have not been reviewed by the firm for completeness or accuracy. These opinions are subject to change at any time without notice. Any comments or postings are provided for informational purposes only and do not constitute an offer or a recommendation to buy or sell securities or other financial instruments. Readers should conduct their own review and exercise judgment prior to investing. Investments are not guaranteed, involve risk and may result in a loss of principal. Past performance does not guarantee future results. Investments are not suitable for all types of investors. To the extent that this material concerns tax matters, it is not intended or written to be used, and cannot be used, by a taxpayer for the purposes of avoiding penalties that may be imposed by law. Each tax payer should seek tax, legal or accounting advice from a tax professional based on his/her individual circumstances.
This material is for informational purposes only. Neither APFS nor its Representatives provide tax, legal or accounting advice. Please consult your own tax, legal or accounting professional before making any decisions. Information has been obtained from sources believed to be reliable and are subject to change without notification. The information presented is provided for informational purposes only and not to be construed as a recommendation or solicitation. Investors must make their own determination as to the appropriateness of an investment or strategy based on their specific investment objectives, financial status and risk tolerance. Past performance is not an indication of future results. Investments involve risk and the possible loss of principal.