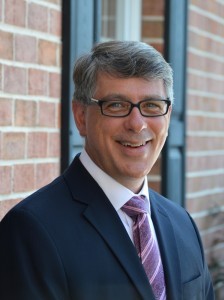 Ambassador Advisors, LLC, is proud to announce that Dirk Olds, Financial Advisor, has earned the Chartered Advisor in Philanthropy (CAP®) designation from The American College.
Born and raised in the Southern Tier, Dirk Olds earned a four-year degree from West Virginia University in Education. After 10 years in the service industry, Dirk felt a calling to helping others and worked to become a financial services representative in 1993. His successful career began as an advisor with two major insurance companies and, following a promotion to manager, he started his own firm, Olds Financial Group. In 2014, Dirk joined the Ambassador Advisors team.
The Chartered Advisor in Philanthropy® (CAP®) designation will further enhance the way Ambassador Advisors works with nonprofit organizations and their supporters to increase long-term sustainability and tax-efficient legacy giving strategies. Dirk Olds and the highly credentialed team of advisors help individuals meet their personal giving goals by reducing taxes and increasing gifts to charities and family members.
The education provides a financial advisor with the knowledge and tools needed to help clients articulate and advance their highest aspirations for self, family, and society. CAP® holders become members of a growing network of top planners who are working to make their hometowns better places to live for generations to come. The certification courses provide advisors with unique insight into the process of philanthropic planning, including, but not limited to, tax, tools and techniques.
Ambassador Advisors is a Registered Investment Advisor. Securities offered through American Portfolios Financial Services, Inc. of Holbrook, NY, 631-439-4600 (APFS), member FINRA, SIPC. Investment Advisory Services offered through Ambassador Advisors, LLC. Ambassador Advisors is not owned or operated by APFS.
Any opinions expressed in this forum are not the opinion or view of Ambassador Advisors or American Portfolios Financial Services, Inc. (APFS). They have not been reviewed by either firm for completeness or accuracy. These opinions are subject to change at any time without notice. Any comments or postings are provided for informational purposes only and do not constitute an offer or a recommendation to buy or sell securities or other financial instruments. Readers should conduct their own review and exercise judgment prior to investing. Investments are not guaranteed, involve risk and may result in a loss of principal. Past performance does not guarantee future results. Investments are not suitable for all types of investors.