As we expected, once the election was over, cash came pouring off the sidelines into the financial markets. As a result, stocks had a fantastic week. In fact, it was their best week since April. The S&P 500 was up over 7%, while the Dow Jones Industrials surged 6.9% higher, and the tech heavy NASDAQ soared more than 9%. Additionally, better than expected jobs numbers on Friday gave investors confidence that the "V-shaped" economic recovery was still on track.
If last week wasn't impressive enough, you may have also noticed yesterday's big rally. This was fueled by the news that a COVID-19 vaccine could be approved later this month. The FDA requested at least two months of data on side effects and the safety of a vaccine. Next week, Pfizer expects to have this data. So far, there have been 44,000 patient trials with no serious safety issues. This vaccine appears to have some promise as the trial showed a 90% effective rate at seven days, following the second dose of the vaccine. While this news is undoubtedly encouraging, there is still a long road ahead. It hasn't been FDA approved, and the question remains as to what percent of the population will get this vaccine if it is available. This may slow the virus, but will it eliminate it? Will businesses be able to fully open? Many questions remain.
Of course, these aren't the only questions. Despite the positive pandemic news, many may be confused as to why the market rallied so much given such a contested, divisive election and a Democrat winning the White House. When all was said and done, Wall Street still rallied because it actually likes gridlock in Washington. It appears that Republicans will maintain control in the Senate, while Democrats will maintain control of the House.
A divided Congress makes it far more difficult for an overhaul in areas like taxes, healthcare, and technology. It appears the Senate and House will be divided so long as Republicans hold the majority in the Senate. This expected division led to a big rally, particularly for technology stocks. In addition, the U.S. dollar and bond yields dropped, while gold prices surged.
With President Trump still challenging the election results, we may not know the final outcome for weeks. A new President may bring feelings of uncertainty and tension as it relates to the stock market, and you may even be tempted to sell your stocks because of the uncertainty about the future. We believe such a move could be a huge mistake.
Matthew 6:34 gives us encouragement that we should not worry about tomorrow, but focus on what we know today:
"Therefore, do not worry about tomorrow, for tomorrow will worry about itself. Each day has enough trouble of its own."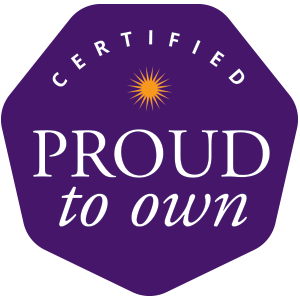 Stock movements are based more often on long-term earnings and economic growth trends than on any political developments. Our investment team focuses more on the hard data and economic indicators that can positively impact your investments. Our "proud to own" process takes the emotions out of investing. Instead of getting caught up in the unknowns of the election, we have been focusing on what truly drives investment performance over the long haul.
Through all the political distractions, many have underestimated how stellar this earnings season has been. FactSet Research recently reported that of the 60% of the S&P 500 companies that have announced results so far, 86% of these companies have exceeded analysts' earnings estimates, while greater than 80% of them have beaten sales forecasts. Even more impressive is the fact that the average earnings surprise is 19.3%. As a whole, earnings have declined by 9.8%, which is far better than analyst expectations of a 21.1% decline for the third quarter.
While much of the recent news is providing positive traction for the U.S. economy, yesterday's big "Vaccine Rally" produced winners and losers on the day. It was a rally for those companies hit the hardest by COVID (travel, leisure, manufacturing), while those that performed exceptionally well during COVID (stay at home, technology, health care stocks) saw large bouts of profit taking. As a result, our "proud to own" portfolios had a rough day.
News spikes, like encouraging COVID data, are difficult to predict. Despite an off day yesterday, we are still well-positioned with some of the best-run, highly profitable companies in the market. We have witnessed a great run so far in 2020, and we expect to finish the year strong. November and December tend to be strong months for the markets. Americans tend to get into the holiday spirit as we approach Thanksgiving and Christmas. This upbeat mood typically helps boost consumer and investor confidence, which most often translates to higher stock prices. This recent boost in optimism has already helped push cash off the sidelines into the stock market and we're expecting this trend to continue!
And, even when there are changes in Washington, history has shown stocks still go up!
Strategas Research shows:

Sources: Yahoo Finance, Reuters.com, and JP Morgan Market Insights
Any opinions expressed in this forum are not the opinion or view of American Portfolios Financial Services, Inc. (APFS) or American Portfolios Advisors, Inc.(APA) and have not been reviewed by the firm for completeness or accuracy. These opinions are subject to change at any time without notice. Any comments or postings are provided for informational purposes only and do not constitute an offer or a recommendation to buy or sell securities or other financial instruments. Readers should conduct their own review and exercise judgment prior to investing. Investments are not guaranteed, involve risk and may result in a loss of principal. Past performance does not guarantee future results. Investments are not suitable for all types of investors. To the extent that this material concerns tax matters, it is not intended or written to be used, and cannot be used, by a taxpayer for the purposes of avoiding penalties that may be imposed by law. Each tax payer should seek tax, legal or accounting advice from a tax professional based on his/her individual circumstances.
This material is for informational purposes only. Neither APFS nor its Representatives provide tax, legal or accounting advice. Please consult your own tax, legal or accounting professional before making any decisions. Information has been obtained from sources believed to be reliable and are subject to change without notification. The information presented is provided for informational purposes only and not to be construed as a recommendation or solicitation. Investors must make their own determination as to the appropriateness of an investment or strategy based on their specific investment objectives, financial status and risk tolerance. Past performance is not an indication of future results. Investments involve risk and the possible loss of principal.