By Robert E. Kauffman, CFP®, CAP®, President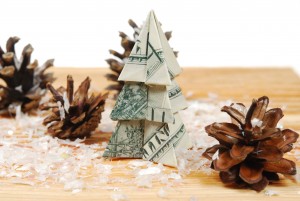 I think it is safe to say that we would all give more if we felt we could. The needs within our own society, as well as those abroad, are both numerous and compelling. Each year, choices become more difficult, and "the list" often gets shortened to those areas we each deem most crucial. How can we keep that list from continuing to shrink, and position ourselves to be even better givers? There are three ways to meet the challenge of giving more fully: increase income, cut spending, and/or use tax laws to increase your ability to give.
Before you explore how best to give more fully, we recommend evaluating your personal anticipated needs, both for today and the future. Many of us hold onto our accumulated investments solely because we value the income they create. Understanding tax laws can unveil several ways to increase giving, as well as help ensure your needs are met. What if you could keep the income flowing, but get credit for giving the principal sum now instead of at death? In doing so, you could get certain tax deductions and tax-favored income throughout life. Those benefits truly add up, especially if you had planned to give from your estate to charity at death.
The technique just described is called a split-interest gift. In the previous case, a donor chose to keep the income and give the remaining principal to his favorite nonprofit. While that is often how donors choose to divide their gift, it is also possible to do the reverse — in other words, give the income and retain the principal. This can be done for a stated period of time or until a certain event.
Of course, the "reverse" option works very well when the donor does not need the income, but has other plans or possible needs for the principal, later in life. In this kind of split gift, certain death tax discounts are provided, as well as current income tax deductions. Finding the right features for your particular situation is a worthwhile process that can help you give more than you ever thought, and do it sooner than you ever imagined.
Many times, if you've been blessed with plenty, the best gift involves both principal and interest. Any organization would greatly benefit from your outright gift of both. A world of need awaits your gift, and there is no better time than right now to consider your role in helping improve a dire situation or advance a worthy cause. Perhaps you have been hearing that call, but were unsure how you could meet the challenge. With the help of your professional team of advisors, the best way to answer this call — while also ensuring your best, personal result — can become a reality. You may be able to Do More® with your giving dollars than you ever dreamed!
Ambassador Advisors is a Registered Investment Advisor. Securities offered through American Portfolios Financial Services, Inc. of Holbrook, NY, 631-439-4600 (APFS), member FINRA, SIPC. Investment Advisory Services offered through Ambassador Advisors, LLC. Ambassador Advisors is not owned or operated by APFS.
Any opinions expressed in this forum are not the opinion or view of Ambassador Advisors or American Portfolios Financial Services, Inc. (APFS). They have not been reviewed by either firm for completeness or accuracy. These opinions are subject to change at any time without notice. Any comments or postings are provided for informational purposes only and do not constitute an offer or a recommendation to buy or sell securities or other financial instruments. Readers should conduct their own review and exercise judgment prior to investing. Investments are not guaranteed, involve risk and may result in a loss of principal. Past performance does not guarantee future results. Investments are not suitable for all types of investors.