As we expected, the stock market continues to move higher. A couple of weeks ago, we mentioned the September pullback was a great buying opportunity, and that has been the case! Since the September lows, the S&P 500 is up over 8.5%. So far in October, the S&P 500 is up 3.6%, while the Dow has advanced 2.9% and the tech-heavy NASDAQ has gained 4.5%. We expect the rally to continue.
The big news last week was better-than-expected U.S. retail sales. Sales for September increased 1.9%, more than double analysts' estimates. Sales were up in every category except electronics and appliances. Consumer spending on goods was also at a rate higher than it was before COVID-19, clearly showing the V-shaped economic recovery is in full swing.
Because of the better-than-expected economic news and positive outlook from investors, stocks are under buying pressure. These factors will like cause cash to come pouring off the sidelines, once the presidential election winner is known. Regardless of the election outcome, we expect stocks to be strong through the end of the year.
Stocks tend to dip heading into the election and can even be lower a month later. However, stocks tend to always be higher six months and a year later, showing elections tend to have little if any true impact on the long-term performance of the markets: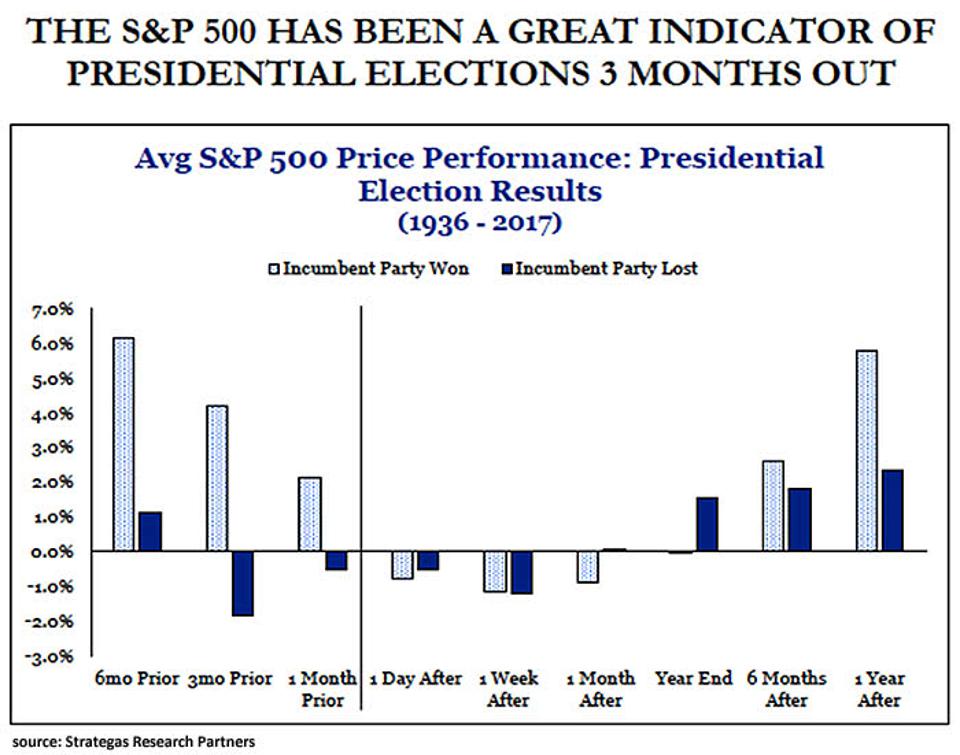 Every four years, there is a level of uncertainty that can create a sense of uneasiness. Since 1950, there have been 17 presidential elections, and they have each had their unique set of circumstances. The common theme has been this: elections come and go, and the markets tend to keep heading higher regardless of who is in office.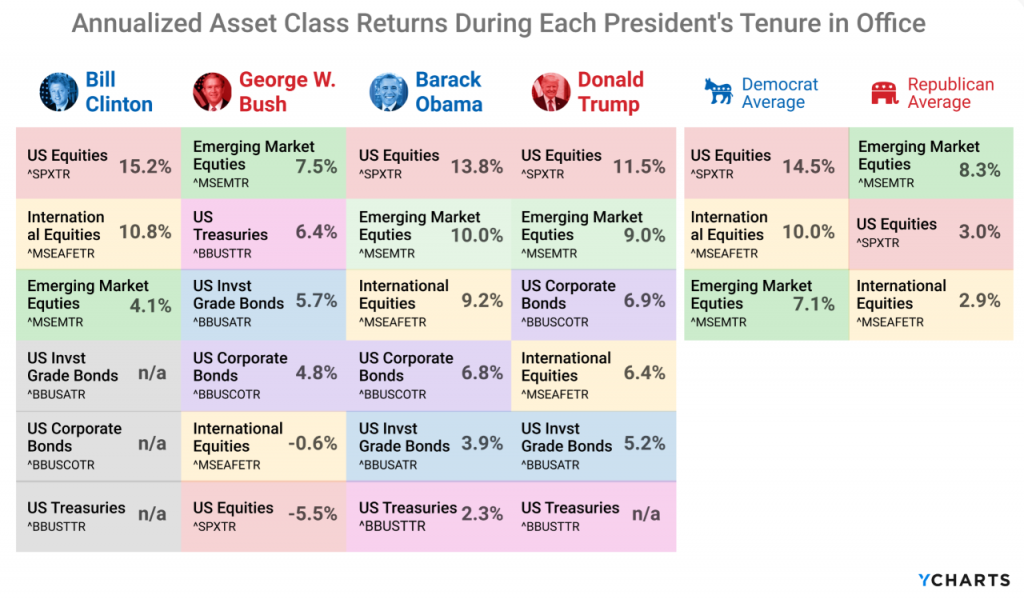 As you can see, the last four Presidents had their own circumstance heading into elections, while also facing unique challenges during their time in office (9/11, tech bubble, real estate crash, COVID-19). The reality is that these external factors that impact interest rates, inflation, jobs, and the economy are far more important than who is in the White House.
2020 has certainly been a politically divisive time with the pandemic, civil unrest, and a struggling economy. With the upcoming election of 2020, it may seem like we are in unchartered waters. However, Joshua 1:9 calls us to be strong and courageous in uncertain times like this. "Have I not commanded you? Be strong and courageous. Do not be afraid; do not be discouraged, for the LORD your God will be with you wherever you go."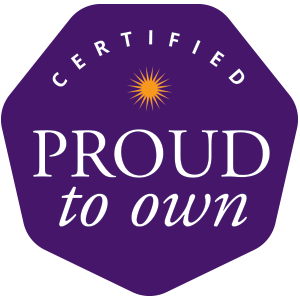 Our financial plans should not be shaped by an event or election. Our time-tested "proud to own" process is designed to help you weather the storms when times get tough (and take advantage of opportunity, when it arises). As always, our team is here to help you work toward achieving your financial dreams and goals.
Sources: Yahoo Finance, Reuters.com, and JP Morgan Market Insights
Any opinions expressed in this forum are not the opinion or view of American Portfolios Financial Services, Inc. (APFS) or American Portfolios Advisors, Inc.(APA) and have not been reviewed by the firm for completeness or accuracy. These opinions are subject to change at any time without notice. Any comments or postings are provided for informational purposes only and do not constitute an offer or a recommendation to buy or sell securities or other financial instruments. Readers should conduct their own review and exercise judgment prior to investing. Investments are not guaranteed, involve risk and may result in a loss of principal. Past performance does not guarantee future results. Investments are not suitable for all types of investors. To the extent that this material concerns tax matters, it is not intended or written to be used, and cannot be used, by a taxpayer for the purposes of avoiding penalties that may be imposed by law. Each tax payer should seek tax, legal or accounting advice from a tax professional based on his/her individual circumstances.
This material is for informational purposes only. Neither APFS nor its Representatives provide tax, legal or accounting advice. Please consult your own tax, legal or accounting professional before making any decisions. Information has been obtained from sources believed to be reliable and are subject to change without notification. The information presented is provided for informational purposes only and not to be construed as a recommendation or solicitation. Investors must make their own determination as to the appropriateness of an investment or strategy based on their specific investment objectives, financial status and risk tolerance. Past performance is not an indication of future results. Investments involve risk and the possible loss of principal.