Finance In Your Fifties
Posted on: March 31, 2017
Financial Planning
Retirement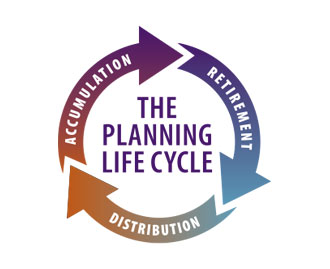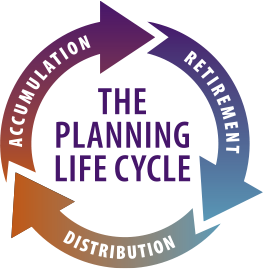 The Planning Life Cycle is a great model for understanding how you can acquire and share your financial blessings. An integral part of that cycle begins as you reach age 50. Decisions made in this period leading up to retirement can have a lasting impact on your savings and your legacy.
Here are some key details to attend to at this stage:
Shift more heavily from borrowing to saving. Loans from earlier stages of the cycle, such as student loans and mortgages, should also be close to being retired. So resources can now be shifted from loan payments to investments.
Reassess your retirement goals. Knowing where you stand in relation to your goals can help you to make concrete plans, including when to retire and what kind of lifestyle to expect.
Stay aggressive. Age 50 is too soon to throttle back to a less growth-oriented asset allocation. Retirement is likely still a decade or more off, and there is still a substantial investment horizon ahead of you, given that many retirees are around nearly thirty years after they "hang it up."
Update your will. By the time you reach 50, things probably look rather different than when you first started a family and made a will. This is a good time to take a fresh look at the provisions you are making for your posterity, as well as how you can protect your nest eggs from taxes and long-term illness.
These are just a few of the things to consider at this crucial time in your financial life. Let Ambassador Advisors help you in navigating all stages of your Planning Life Cycle. Together, we can ensure a valuable legacy for future generations.
Ambassador Advisors is a Registered Investment Advisor. Securities offered through American Portfolios Financial Services, Inc. of Holbrook, NY, 631-439-4600 (APFS), member FINRA, SIPC. Investment Advisory Services offered through Ambassador Advisors, LLC. Ambassador Advisors is not owned or operated by APFS. To determine which college saving option is right for you, please consult your tax and accounting advisors. Neither APFS nor its affiliates or financial professionals provide tax, legal or accounting advice. Please carefully consider investment objectives, risks, charges, and expenses before investing. For this and other information about municipal fund securities, please obtain an offering statement and read it carefully before you invest. Investments in 529 college savings plans are neither FDIC insured nor guaranteed and may lose value.
Any opinions expressed in this forum are not the opinion or view of Ambassador Advisors or American Portfolios Financial Services, Inc. (APFS). They have not been reviewed by either firm for completeness or accuracy. These opinions are subject to change at any time without notice. Any comments or postings are provided for informational purposes only and do not constitute an offer or a recommendation to buy or sell securities or other financial instruments. Readers should conduct their own review and exercise judgment prior to investing. Investments are not guaranteed, involve risk and may result in a loss of principal. Past performance does not guarantee future results. Investments are not suitable for all types of investors.
Check the background of this Investment Professional
https://brokercheck.finra.org/