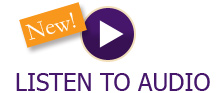 Last week brought much less volatility than we've seen, recently, although all three of the major indexes ended modestly lower. Thursday closed the door on the first half of 2022, the worst start to a year in decades. The door remains open regarding many unanswered questions relating to inflation and economic outlook, which could lead to further temperamental trading as answers are uncovered.
Competing narratives continue to create shifting sands for investors and analysts, alike, due to the appearance of contradictions. Analysts are closely watching both economic growth and inflation. When indicators show a slowing economy, it bodes well for curbing inflation. That said, successfully curbing inflation could lead to a significantly negative economic result in the near term. This seesaw of sentiment makes it hard to anticipate how investors will react to any given report.
Both of these factors, of course, play a role in the overall economic health of the nation. The metric most often used as a "checkup" on our health, as a whole, is Gross Domestic Product. Quarter One of 2022 saw a decline of 1.6%, a larger contraction than initially estimated. Estimates for the second quarter project another negative quarter—if this occurs, it will mean we have truly been in a recession.
Many experts are using the phase 'technical recession' to describe this potential. This is because, despite meeting the definition, we continue to see low unemployment and strong consumer spending. The Federal Reserve has continuously cited strong labor markets in their reasoning for the economy's ability to handle their rate hikes. Investors will certainly track weekly jobless claims to watch for any changes.
Positioning investments during times of conflicting information can feel like Psalms 55:8, "I would hasten my escape from the windy storm and tempest." Situating portfolios to weather storms is essential. Finding investments with a firm footing and solid foundation should help ensure that assets are not only sheltered, but also well positioned when the clouds part.
Any opinions expressed in this forum are not the opinion or view of American Portfolios Financial Services, Inc. (APFS) or American Portfolios Advisors, Inc.(APA) and have not been reviewed by the firm for completeness or accuracy. These opinions are subject to change at any time without notice. Any comments or postings are provided for informational purposes only and do not constitute an offer or a recommendation to buy or sell securities or other financial instruments. Readers should conduct their own review and exercise judgment prior to investing. Investments are not guaranteed, involve risk and may result in a loss of principal. Past performance does not guarantee future results. Investments are not suitable for all types of investors. To the extent that this material concerns tax matters, it is not intended or written to be used, and cannot be used, by a taxpayer for the purposes of avoiding penalties that may be imposed by law. Each tax payer should seek tax, legal or accounting advice from a tax professional based on his/her individual circumstances.
This material is for informational purposes only. Neither APFS nor its Representatives provide tax, legal or accounting advice. Please consult your own tax, legal or accounting professional before making any decisions. Information has been obtained from sources believed to be reliable and are subject to change without notification. The information presented is provided for informational purposes only and not to be construed as a recommendation or solicitation. Investors must make their own determination as to the appropriateness of an investment or strategy based on their specific investment objectives, financial status and risk tolerance. Past performance is not an indication of future results. Investments involve risk and the possible loss of principal.