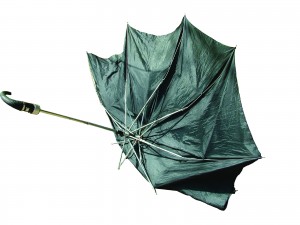 Below are the remaining three things every retirement saver should watch out for:
3. Assuming automatic enrollment is enough. More people are likely to participate in a retirement plan, such as a 401(k), that has an automatic enrollment provision, according to a recent report by Towers Watson, a human resources and risk management consultancy. Even so, there's a downside. According to the report, employees who sign up via auto enrollment also tend to contribute less than those who enroll in 401(k) plans on their own.
Why? Because the average default contribution level set by most employers is only 2.8 percent, according to the Bureau of Labor Statistics. A recent paper from the Center for Retirement Research at Boston College indicates the average worker should be saving around 14 percent of his or her annual income, often more.
4. Forgetting to rebalance. The proportion of your retirement savings you invest in different asset classes—like stocks or bonds—is a personal decision, usually based on factors like how close you are to retirement and how much risk you can tolerate.
But when the stock market performs well, riskier equity assets grow and take up a larger proportion of your investment portfolio. If you don't rebalance (sell some of those inflated assets and replace them with lower-risk bonds to bring your portfolio back in line with your plan), you could find yourself taking on more investment risk than you're comfortable with.
It's often recommended for investors to rebalance their accounts every quarter, regardless of market conditions, and then again when the stock market rises or falls by 5 percent or more.
5. Not diversifying your retirement assets. A comprehensive retirement plan is more than just a 401(k). In order to take advantage of up markets while protecting yourself during down markets, you should put your money in a variety of vehicles, including IRAs or 401(k)s, Roth accounts, investments, deferred annuities and life insurance.
Spreading your money like this accomplishes two goals. First, it allows you to benefit when the market is up while shielding you from downturns. Second, in retirement you can maximize your income by pulling money from your accounts in the most tax-efficient way possible.
In the end, what's most important is: building and shielding enough cash to retire happily. Avoid these five common mistakes, and you'll be well on your way.
Original article by Alaina Tweddale via ForbesBrandVoice® February 9th, 2016
Ambassador Advisors is a Registered Investment Advisor. Securities offered through American Portfolios Financial Services, Inc. of Holbrook, NY, 631-439-4600 (APFS), member FINRA, SIPC. Investment Advisory Services offered through Ambassador Advisors, LLC. Ambassador Advisors is not owned or operated by APFS.
Any opinions expressed in this forum are not the opinion or view of Ambassador Advisors or American Portfolios Financial Services, Inc. (APFS). They have not been reviewed by either firm for completeness or accuracy. These opinions are subject to change at any time without notice. Any comments or postings are provided for informational purposes only and do not constitute an offer or a recommendation to buy or sell securities or other financial instruments. Readers should conduct their own review and exercise judgment prior to investing. Investments are not guaranteed, involve risk and may result in a loss of principal. Past performance does not guarantee future results. Investments are not suitable for all types of investors.