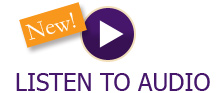 For the second week in a row, stocks traded with lower volatility. Bond yields fell 0.75% last week on Fed minutes indicating a slowing pace of rate hikes, while Oil fell 0.84%. All three major indexes, meanwhile, attained small gains, with the Dow Jones having the best week after climbing 1.8%.
Part of the reason for the reduced volatility was muted headlines, with perhaps the most prominent ones focusing on China's ongoing COVID struggle. This past week saw China notch new daily case count highs, though a clear picture of their situation is difficult due to reliability of their published data. China has a 'zero COVID' policy, which means more lockdowns may be coming, putting more pressure on both their, and other, economies. Protests rage across China in response to COVID lockdown polices following a deadly high rise apartment fire in Urumqi, where residents were physically confined to their apartments. These deaths sparked a wave of protests likened to Tiananmen Square protesting in 1989.
Wednesday afternoon saw minutes released from the Federal Reserve's most-recent meeting, which showed they are looking to slow the pace of interest rate increases 'soon.' It is important to note these statements were made before CPI (inflation) numbers for October came out, which were lower than expected. November CPI numbers will come out the day before the Federal Reserve decides on their next hike, and if the numbers come in soft, again, analysts are becoming more optimistic about more 'dovish' policy ahead. Market expectations following the minutes shifted to an 80% probability of a 50bps hike in December versus a 75bps hike.
Rounding out other stories, oil prices have been bouncing, affected by China policy, economic concerns, and OPEC+ production increase rumors. By Friday, oil closed at $76 a barrel, close to its lowest point of 2022. The Christmas shopping season is generally identified as kicking off on Black Friday, and analysts will be watching to see how spending trends. Thus far consumer spending has been more resilient than expected, but credit card debt continues to increase, which raises the question of how much longer that will continue. Early Black Friday data shows spending increased—although less than inflation, while there was a sharp uptick in credit card spending and buy-now-pay-later payments. Markets are watching for a full report and Cyber Monday performance, which has become the biggest holiday shopping day in recent years.
While 2022 has had no shortage of challenges for markets and international events, there is still much to be thankful for. At home, while many are struggling, we have not experienced the same amount of adversity and uncertainty as so many in Europe. In recent weeks, several reports have given optimism to the economic outlook beyond the short term that our team continues to monitor. Regardless of developments, 1 Thessalonians 5:18 encourages us to "(g)ive thanks in all circumstances; for this is God's will for you in Christ Jesus," and we hope to have even more to be thankful for, as we move towards the end of the year.
Any opinions expressed in this forum are not the opinion or view of American Portfolios Financial Services, Inc. (APFS) or American Portfolios Advisors, Inc.(APA) and have not been reviewed by the firm for completeness or accuracy. These opinions are subject to change at any time without notice. Any comments or postings are provided for informational purposes only and do not constitute an offer or a recommendation to buy or sell securities or other financial instruments. Readers should conduct their own review and exercise judgment prior to investing. Investments are not guaranteed, involve risk and may result in a loss of principal. Past performance does not guarantee future results. Investments are not suitable for all types of investors. To the extent that this material concerns tax matters, it is not intended or written to be used, and cannot be used, by a taxpayer for the purposes of avoiding penalties that may be imposed by law. Each tax payer should seek tax, legal or accounting advice from a tax professional based on his/her individual circumstances.
This material is for informational purposes only. Neither APFS nor its Representatives provide tax, legal or accounting advice. Please consult your own tax, legal or accounting professional before making any decisions. Information has been obtained from sources believed to be reliable and are subject to change without notification. The information presented is provided for informational purposes only and not to be construed as a recommendation or solicitation. Investors must make their own determination as to the appropriateness of an investment or strategy based on their specific investment objectives, financial status and risk tolerance. Past performance is not an indication of future results. Investments involve risk and the possible loss of principal.