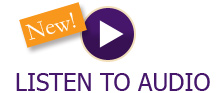 Heading into last week, we expected a dull five days, with earnings season slowing and no riveting economic reports on deck. Things ended more exciting than expected! Despite the increased volatility each day, the major indexes only moved slightly over the week. The Dow Jones closed less than 1% higher, the S&P 500 and NASDAQ gained 1% and 2%, respectively. Bonds ended the week up just over 1%, while Bitcoin futures ended the week up over 5.5%.
Central focus oriented around Federal Reserve Chairman Jerome Powell's remarks on Wednesday afternoon. Since acknowledging the seriousness of inflation and the Fed's mission to combat it, Chairman Powell has generally maintained a 'hawkish' stance whenever addressing the public. Despite recent news that has given optimism to prospects on inflation coming down, most still believed the speech would sound similar, if for no other reason than to keep flexibility for whatever the Fed decides to do during their next interest rate decision on December 14.
Chairman Powell surprised markets by coming out 'dovish', acknowledging a trend lower in CPI (inflation) reports and strongly implying a smaller, 50 bps (0.5%) interest rate hike at their upcoming meeting. Stocks soared while he spoke, and the major indexes closed 2-4% higher for the session. Chairman Powell did reference wage growth remaining too high and labor markets overall remaining too hot, however, in terms of metrics the Fed continues monitoring. Then we saw that November jobs numbers before the bell Friday morning, which showed the economy added 266,000 jobs for the month—lower than October's 284,000 but much higher than expectations of 200,000. Wage growth increased 0.6% for the month—double expectations. Those numbers concern analysts in terms of how the Federal Reserve will react. This week, we enter the Fed communications blackout period in preparation for next week's policy announcement Wednesday.
The week ahead remains slow for earnings reports, but some names will provide information on different sectors of the economy. Toll Brothers in terms of construction, AutoZone for car parts, Costco and Lululemon for consumer spending, and DocuSign for COVID-related tech stocks. Economic reports being watched will mainly consist of weekly jobs numbers on Thursday and Producer Price Index (PPI) numbers for November on Friday. All eyes next week will be on CPI release next Tuesday, as it is the last key economic indicator before the Fed policy announcement.
In geopolitical news, the G7 nations and Europe imposed a price cap of $60/bbl for Russian crude oil, allowing only crude sold at or below the cap to be exported, shipped, or insured by Western companies. Further, Europe imposed an embargo on marine imports of Russian crude. Following demonstrations in China over COVID lockdown policies, it is expected that China will announce measures easing COVID lockdowns on Wednesday, which could offer a lift for Chinese economic activity.
While we await to see if economic reports will provide more optimism or if we still have more struggles to come, our team continues searching for companies that handle their assets responsibly and are working to position themselves well for the eventual recovery. We seek businesses that exemplify Psalms 112:5, which states, "Good will come to those who are generous and lend freely, who conduct their affairs with justice."
Any opinions expressed in this forum are not the opinion or view of American Portfolios Financial Services, Inc. (APFS) or American Portfolios Advisors, Inc.(APA) and have not been reviewed by the firm for completeness or accuracy. These opinions are subject to change at any time without notice. Any comments or postings are provided for informational purposes only and do not constitute an offer or a recommendation to buy or sell securities or other financial instruments. Readers should conduct their own review and exercise judgment prior to investing. Investments are not guaranteed, involve risk and may result in a loss of principal. Past performance does not guarantee future results. Investments are not suitable for all types of investors. To the extent that this material concerns tax matters, it is not intended or written to be used, and cannot be used, by a taxpayer for the purposes of avoiding penalties that may be imposed by law. Each tax payer should seek tax, legal or accounting advice from a tax professional based on his/her individual circumstances.
This material is for informational purposes only. Neither APFS nor its Representatives provide tax, legal or accounting advice. Please consult your own tax, legal or accounting professional before making any decisions. Information has been obtained from sources believed to be reliable and are subject to change without notification. The information presented is provided for informational purposes only and not to be construed as a recommendation or solicitation. Investors must make their own determination as to the appropriateness of an investment or strategy based on their specific investment objectives, financial status and risk tolerance. Past performance is not an indication of future results. Investments involve risk and the possible loss of principal.