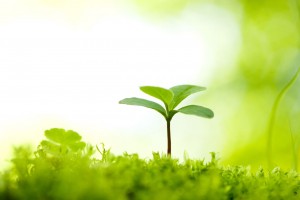 Whether you're a current business owner or a budding entrepreneur burning with the next great idea, one of the most important steps you can take on your road to success is creating a business plan. A well-thought-out and well-written business plan captures your vision, illustrates it for others (including potential lenders and investors), and creates a roadmap to guide you and your management team through the growth of your business. Consider the following points:
If you're a current business owner, you probably feel like you're always working to close the next big deal, juggling finances, or responding to the latest crisis. A business plan can help you take a hard look at things — taking stock of where you've been and laying groundwork for where you're headed.
If you're a budding entrepreneur, a business plan can help you raise money. It will help prove to potential investors and lenders that you're serious and your idea is worth funding.
For both current and potential business owners, the process of creating a business plan can prove beneficial by revealing potential risks and uncovering opportunities that may not otherwise be apparent.
A business plan should be comprehensive, yet as concise as possible. Although there are no limits to the length, a business plan should respect the time of your readers while providing the information they need to make important decisions. Before you begin writing, consider contacting an attorney or business consultant with expertise in business plan writing.
Most business owners would much rather focus on their daily objectives and challenges than take valuable time away from their business to write out a business plan. But in the end, it will be worth the effort because a business plan is not only important, but it can also become a critical resource on your journey toward success.
For more information, visit the Small Business Administration at www.sba.gov.
Ambassador Advisors is a Registered Investment Advisor. Securities offered through American Portfolios Financial Services, Inc. of Holbrook, NY, 631-439-4600 (APFS), member FINRA, SIPC. Investment Advisory Services offered through Ambassador Advisors, LLC. Ambassador Advisors is not owned or operated by APFS.
Any opinions expressed in this forum are not the opinion or view of Ambassador Advisors or American Portfolios Financial Services, Inc. (APFS). They have not been reviewed by either firm for completeness or accuracy. These opinions are subject to change at any time without notice. Any comments or postings are provided for informational purposes only and do not constitute an offer or a recommendation to buy or sell securities or other financial instruments. Readers should conduct their own review and exercise judgment prior to investing. Investments are not guaranteed, involve risk and may result in a loss of principal. Past performance does not guarantee future results. Investments are not suitable for all types of investors.