Last week, the financial markets had a rather quiet week, with Congress unable to finalize a second economic stimulus package. The beginning of this week, however, started with a loud "thud." Mounting fears over a steep uptick in COVID cases led to a selloff in the sectors most heavily affected by potential restrictions on travel. We are expecting noise like this, and we must remember to keep our focus on the third-quarter earnings season.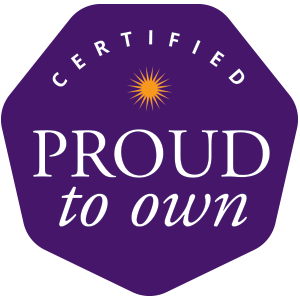 So far, this earnings season is off to a good start. We have been anticipating better-than-expected earnings for our "proud to own" portfolios, and that has been the case for many of our companies. Technology and health care continue to be the largest sectors within the S&P 500. At Ambassador, our investment team continues to favor these two sectors, as earnings and sales continue to track higher.
Our prayer is that the integrity of the selection process will help us outpace industry benchmarks. Not only is the integrity of the financial screening important, but so is the integrity of the companies we identify, itself.
Titus 2:7-8 provides great wisdom on this: "Show yourself in all respects to be a model of good works, and in your teaching show integrity, dignity, and sound speech that cannot be condemned, so that an opponent may be put to shame, having nothing evil to say about us."
We find companies with positive impact scores tend to be less likely to be sued or receive bad publicity, both of which can have a drag on investment performance. Instead, we focus on companies working to improve society, while also increasing sales and earnings. This approach has helped us considerably in 2020.
Looking at the broader market, nearly 10% of S&P 500 companies have already announced earnings. According to FactSet Research, 86% of these companies have beat analysts' earnings estimates, while 82% have beat sales forecasts. This is a great start, considering analysts have increased earnings estimates over the past three months, making it more difficult for companies to top expectations.
In addition to earnings season, we are also expecting more good news on the economic front. Recently, the Atlanta Federal Reserve Bank increased its forecast to 35.3% annualized GDP growth. With housing data getting stronger, jobless claims declining, and consumer spending now higher than fit was pre-COVID, there is a lot to be optimistic about. Hang on tight, but also anticipate a strong ending for 2020.
Sources: Yahoo Finance, Reuters.com, and JP Morgan Market Insights
Any opinions expressed in this forum are not the opinion or view of American Portfolios Financial Services, Inc. (APFS) or American Portfolios Advisors, Inc.(APA) and have not been reviewed by the firm for completeness or accuracy. These opinions are subject to change at any time without notice. Any comments or postings are provided for informational purposes only and do not constitute an offer or a recommendation to buy or sell securities or other financial instruments. Readers should conduct their own review and exercise judgment prior to investing. Investments are not guaranteed, involve risk and may result in a loss of principal. Past performance does not guarantee future results. Investments are not suitable for all types of investors. To the extent that this material concerns tax matters, it is not intended or written to be used, and cannot be used, by a taxpayer for the purposes of avoiding penalties that may be imposed by law. Each tax payer should seek tax, legal or accounting advice from a tax professional based on his/her individual circumstances.
This material is for informational purposes only. Neither APFS nor its Representatives provide tax, legal or accounting advice. Please consult your own tax, legal or accounting professional before making any decisions. Information has been obtained from sources believed to be reliable and are subject to change without notification. The information presented is provided for informational purposes only and not to be construed as a recommendation or solicitation. Investors must make their own determination as to the appropriateness of an investment or strategy based on their specific investment objectives, financial status and risk tolerance. Past performance is not an indication of future results. Investments involve risk and the possible loss of principal.