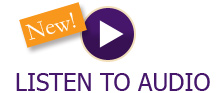 With another up and down week in the markets, the uncertainty felt by consumers on conflicting economics reports, earning season, and geo-political issues is looming large. The steady news flow kept investors on their toes with plenty of information to digest, both positive and negative. The major stock indexes closed generally flat. Fixed Income saw yields moderately down on expectations of a 75bps Fed rate hike in July, and we continue to see inversion of the yield curve, often seen as a recessionary indicator. In currencies, we saw the dollar break parity with the Euro, something not seen in nearly 20 years. Oil prices continued to fall, and consumers generally saw cheaper prices at the pump, leading hopes energy prices will continue the downward trend.
On Wednesday, the Consumer Price Index (CPI), the primary metric used for gauging inflation, for June showed record high price increases, driven primarily by soaring oil and fuel costs. We see this in CPI vs Core CPI (CPI excluding Energy and Food), with CPI at a 1.3% increase (SA, M/M) and Core CPI increasing only 0.7%. Continued strong employment numbers, which help boost the record CPI, has increased fears the Fed is not controlling inflation with policy. Accordingly, the market began "pricing in" at least a 75bps rate hike in July followed by a likely 75bps hike in September. Current market expectations see a year-end policy rate in the 3.5-3.75% range. Additionally, we are seeing other recessionary risks priced into the market. That said, as oil and gasoline prices have been dropping over the current month, there are hopes that June's CPI report will be the peak reading for some time to come.
Some experts are looking towards the labor market, believing a slowdown there will show a slowing economy and herald a calming of inflation. Thursday found Initial Jobless Claims for the previous week at 244K, which was higher than expectations, but Continuing Jobless Claims came in under expectations at 1,331K. These conflicting numbers show only a small divergence, as unemployed job seekers are seemingly hired quickly.
A seemingly rare event occurred on Friday, as earnings season kicked off with larger banks. Citigroup saw unexpectedly high earnings, and other banks saw more positives in their businesses during the second quarter than anticipated (although investment revenue was a drag on bank earnings). These overall positive results are raising hopes that other sectors may fair better, too.
On the geo-political stage, we saw events that highlight a need for consistent prayer for all people suffering at the hands of greed. In Sri Lanka, we find a country on the edge of economic collapse, as food, medicine, and oil supplies are depleted and the country runs out of foreign currency reserves. The president, Gotabaya Rajapaksa, fled the nation to Malta and then Singapore where he resigned by email. Meanwhile, we continue to see impacts of the war in Ukraine with fears the Nord Stream 1 pipeline supplying Europe with Russian gas will not return to service after it was taken offline for repairs.
Narratives continue to take shape, and reports slowly give more of a picture of where the economy lies. Positive storylines have emerged, such as lowering energy prices, though the path to recover will likely have many waves. Like Romans 8:25, "If we hope for what we do not yet have, we wait for it patiently." Although we are hopeful for beneficial economic news, we continue to take information as it comes, patiently preparing for volatility, but also being aware of the opportunities that inevitably present themselves. In these uncertain waters, we continue to search for islands of stability and promise. Although we see the dark skies, we use the lights in the distance to map our course.
Any opinions expressed in this forum are not the opinion or view of American Portfolios Financial Services, Inc. (APFS) or American Portfolios Advisors, Inc.(APA) and have not been reviewed by the firm for completeness or accuracy. These opinions are subject to change at any time without notice. Any comments or postings are provided for informational purposes only and do not constitute an offer or a recommendation to buy or sell securities or other financial instruments. Readers should conduct their own review and exercise judgment prior to investing. Investments are not guaranteed, involve risk and may result in a loss of principal. Past performance does not guarantee future results. Investments are not suitable for all types of investors. To the extent that this material concerns tax matters, it is not intended or written to be used, and cannot be used, by a taxpayer for the purposes of avoiding penalties that may be imposed by law. Each tax payer should seek tax, legal or accounting advice from a tax professional based on his/her individual circumstances.
This material is for informational purposes only. Neither APFS nor its Representatives provide tax, legal or accounting advice. Please consult your own tax, legal or accounting professional before making any decisions. Information has been obtained from sources believed to be reliable and are subject to change without notification. The information presented is provided for informational purposes only and not to be construed as a recommendation or solicitation. Investors must make their own determination as to the appropriateness of an investment or strategy based on their specific investment objectives, financial status and risk tolerance. Past performance is not an indication of future results. Investments involve risk and the possible loss of principal.