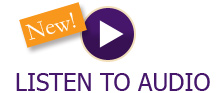 Investors received another head fake from the major indexes, last week, as they opened slightly higher but eventually slid lower again by week's end. The "villain" continued to be inflation, with CPI (Consumer Price Index) numbers on Friday coming in hotter than expected, reaching 8.6%—just above March's 8.5%, marking a new 40-year-high.
Less surprising was the main driver for the ongoing rate climb, as presumably everyone has seen prices rise at gas pumps and grocery stores. Core CPI, however, which measures inflation without food and energy, came in at 6%—lower than the last several months. Despite the mixed bag of results, the headline number spooked traders and led to a selloff Friday. This led to concern about a shift in the 'peak inflation' debate and whether it leads to more aggressive policy from the Federal Reserve.
Wall Street has a tendency to believe the current environment will never change. When things are good, excessive risk taking often occurs with an attitude of unending good times. When things become rocky, analysts can swing the opposite way and sell based on fear rather than news or numbers. This can provide opportunity to buy value, especially companies that are priced far below normal.
A recent example is Novavax, a company that worked to develop the first traditional, non-mRNA Covid-19 vaccine. When their FDA approval looked uncertain and encountered many obstacles, we existed the position. Since then, the FDA Advisory board has voted 21-0 recommending granting an Emergency Use Authorization for the vaccine and, pending a review of their manufacturing process, looks poised to receive it. However, while their story improved, their stock moved significantly lower, providing an opportunity for investors to capitalize on a company in much better standing at a much lower price.
Keeping our eyes on the fundamentals of the marketplace, what current numbers are really saying, as well as what history tells us is the path that should lead to the best long-term returns. Of course, doing so is no easy task when others (including several that drive the markets' values) struggle with 'overinflated' fears. As 2 Timothy 1:7 tells us, "For God gave us a spirit, not of fear, but of power, love and self-control." As sellers flee quality companies based on fear, our team searches for value at discounted prices to add to our portfolios.
Any opinions expressed in this forum are not the opinion or view of American Portfolios Financial Services, Inc. (APFS) or American Portfolios Advisors, Inc.(APA) and have not been reviewed by the firm for completeness or accuracy. These opinions are subject to change at any time without notice. Any comments or postings are provided for informational purposes only and do not constitute an offer or a recommendation to buy or sell securities or other financial instruments. Readers should conduct their own review and exercise judgment prior to investing. Investments are not guaranteed, involve risk and may result in a loss of principal. Past performance does not guarantee future results. Investments are not suitable for all types of investors. To the extent that this material concerns tax matters, it is not intended or written to be used, and cannot be used, by a taxpayer for the purposes of avoiding penalties that may be imposed by law. Each tax payer should seek tax, legal or accounting advice from a tax professional based on his/her individual circumstances.
This material is for informational purposes only. Neither APFS nor its Representatives provide tax, legal or accounting advice. Please consult your own tax, legal or accounting professional before making any decisions. Information has been obtained from sources believed to be reliable and are subject to change without notification. The information presented is provided for informational purposes only and not to be construed as a recommendation or solicitation. Investors must make their own determination as to the appropriateness of an investment or strategy based on their specific investment objectives, financial status and risk tolerance. Past performance is not an indication of future results. Investments involve risk and the possible loss of principal.