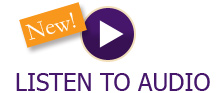 Markets gave back a bit more of their 2023 gains, last week. The Dow Jones fared the best, ending barely below where it began, while the S&P 500 lost 1% and growth stocks (NASDAQ) sank 2.4%. Treasury yields rose on expectations of the need of further restrictive policy; the 10-year rose 32bps.
Earnings season drove on with more names reporting. Ride hailing app Lyft provided disappointing earnings and forward guidance, which caused it to drop a third of its value the following session. Online travel booking site Expedia also disappointed with their results but cited strong demand for travel. Payment processor PayPal reported better-than-expected results, as consumer spending continues to be strong.
While companies see ongoing struggles with profits margins, many of them are showing consumers have not slowed down. As a result, markets are grappling with what this means for the overall economy. Optimism had soared recently on hopes of a goldilocks scenario where things slow a bit, but overall economic health remains intact. Some concerns about such a "soft landing" arose throughout last week, though, as jobs numbers showed no sign of weakening. This can keep up inflationary pressures and has been mentioned by Federal Reserve Chairman Jerome Powell as a reason interest rates may need to go higher than markets currently anticipate. If interest rates go higher and/or stay there longer, it increases chances of something 'breaking' and leading to further economic downturns. In such a scenario, higher interest rates would mean higher costs of borrowing for households and struggling businesses, alike.
The week ahead will give plenty of opportunity to build one of those cases. Consumer Price Index data for January will be released this week. Consensus estimates has inflation falling further, but some reports, including data from Manheim Auto Auction showing used car prices ticking back up, has those estimates rising slightly. More quarterly data from reporting companies will paint a picture of household spending, as Coca-Cola, AirBNB, Shopify, and DoorDash all report.
In geopolitical news, the extent of the crisis in Syria and Turkey is becoming clearer, as the death toll rises above 36,000 and the need for aid continues for those impacted by the twin earthquakes. Our prayers are with those impacted by this tragedy. Meanwhile, the United Kingdom saw the largest strike of health care workers in its history concerning lagging wages and inflation.
The weeks and months ahead will be an important time for the economy. Digesting ongoing reports and viewing them objectively is an essential task that our team continues to execute. Many talking heads on the news, politicians, and other commentators look to make data fit their existing ideas. Our team tries to follow Deuteronomy 25:13-16, which states, "You shall not have in your bag differing weights, a large and a small. You shall not have in your house differing measures, a large and a small. You shall have a full and just weight; you shall have a full and just measure, that your days may be prolonged in the land which the Lord your God gives you." Giving new data a full and just measure should help our team identify appropriate portfolio adjustments and potential opportunities as situations unfold.
Any opinions expressed in this forum are not the opinion or view of American Portfolios Financial Services, Inc. (APFS) or American Portfolios Advisors, Inc.(APA) and have not been reviewed by the firm for completeness or accuracy. These opinions are subject to change at any time without notice. Any comments or postings are provided for informational purposes only and do not constitute an offer or a recommendation to buy or sell securities or other financial instruments. Readers should conduct their own review and exercise judgment prior to investing. Investments are not guaranteed, involve risk and may result in a loss of principal. Past performance does not guarantee future results. Investments are not suitable for all types of investors. To the extent that this material concerns tax matters, it is not intended or written to be used, and cannot be used, by a taxpayer for the purposes of avoiding penalties that may be imposed by law. Each tax payer should seek tax, legal or accounting advice from a tax professional based on his/her individual circumstances.
This material is for informational purposes only. Neither APFS nor its Representatives provide tax, legal or accounting advice. Please consult your own tax, legal or accounting professional before making any decisions. Information has been obtained from sources believed to be reliable and are subject to change without notification. The information presented is provided for informational purposes only and not to be construed as a recommendation or solicitation. Investors must make their own determination as to the appropriateness of an investment or strategy based on their specific investment objectives, financial status and risk tolerance. Past performance is not an indication of future results. Investments involve risk and the possible loss of principal.