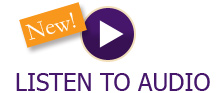 Stocks saw a very volatile week, even when compared to the rest of the year's back-and-forth gyrations. The major indexes ended mixed, ranging from the Dow gaining around 1% to the NASDAQ losing 3%. WTI crude fell last week nearly 7.5%, while the Treasury curve steepened. Between inflation readings, earnings reports, and international developments, there was plenty of news for analysts to weigh.
Much of the volatility centered around Thursday's Consumer Price Index (CPI) report—the main gauge of price inflation. Core CPI, which measures price increases of goods minus food and energy, saw an increase of 0.6% from the previous month, well ahead of the 0.4% projected. This measurement sent markets plunging upon opening. Soon after trading began, however, stocks suddenly rallied and ended the session as far up as they had earlier been down. There is disagreement on what caused the rally. Some analysts believe the main driver of the high CPI report was housing, which also measures rents—a trailing indicator. An example would be a renter renewing her lease and seeing prices raised due to increased housing costs to the owner over the previous year, not simply price increases from August to September. Others have stated the rally was simply due to market mechanics. The continued strong inflation prints have markets pricing in a high probability of another 0.75% rate hike at the November Fed meeting.
Another source of volatility came from across the ocean, as the United Kingdom saw continued uncertainty related to their financial markets. Dramatic increases in spending and tax cuts led to the prediction of significant additional government lending, which caused Gilt prices to plummet. The rapid and significant price drop of Gilts yields (UK Government Bonds) caused problems for UK pension plans, as their portfolios can be endangered by rapid swings in Gilts especially when combined with decreasing stock prices due to funding and margin requirements. The Bank of England stepped in to moderate yields by purchasing longer-term Gilts. Though they didn't commit large sums, the act of intervening itself may have calmed markets more than the amounts. Prime Minister Liz Truss fired her finance minister Kwasi Kwarteng for the emerging financial crisis, and Jeremy Hunt was appointed as the new finance minister who "walked back" most of the policies responsible for the market instability.
Back at home, earnings season began in earnest on a relatively positive note. Early in the week, Pepsi beat both earnings and revenue projections, as did big financial firms Citi, JP Morgan, and Blackrock. Despite a few laggards, most companies came in better than expected. This week, we'll see reports from Tesla, Netflix, American Express, and several additional big banks.
Our team continues to position our portfolios for whatever situations may develop during this season of downturn and uncertainty, both to ride out the negative aspects, but also to capture the eventual rising tides of recovery. Proverbs 27:23 tells us, "Know well the condition of your flocks and give attention to your herds." Our team is taking stock, ensuring our herd contains Proud To Own companies that can weather the current environment and thrive in the next, all while praying for continued discernment.
Any opinions expressed in this forum are not the opinion or view of American Portfolios Financial Services, Inc. (APFS) or American Portfolios Advisors, Inc.(APA) and have not been reviewed by the firm for completeness or accuracy. These opinions are subject to change at any time without notice. Any comments or postings are provided for informational purposes only and do not constitute an offer or a recommendation to buy or sell securities or other financial instruments. Readers should conduct their own review and exercise judgment prior to investing. Investments are not guaranteed, involve risk and may result in a loss of principal. Past performance does not guarantee future results. Investments are not suitable for all types of investors. To the extent that this material concerns tax matters, it is not intended or written to be used, and cannot be used, by a taxpayer for the purposes of avoiding penalties that may be imposed by law. Each tax payer should seek tax, legal or accounting advice from a tax professional based on his/her individual circumstances.
This material is for informational purposes only. Neither APFS nor its Representatives provide tax, legal or accounting advice. Please consult your own tax, legal or accounting professional before making any decisions. Information has been obtained from sources believed to be reliable and are subject to change without notification. The information presented is provided for informational purposes only and not to be construed as a recommendation or solicitation. Investors must make their own determination as to the appropriateness of an investment or strategy based on their specific investment objectives, financial status and risk tolerance. Past performance is not an indication of future results. Investments involve risk and the possible loss of principal.