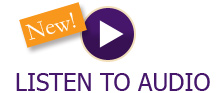 Riding the recent wave of optimism, it appeared the rally would continue, prior to us seeing momentum stall for stocks during the latter part of the week. Major indexes saw their winning streak come to an end, with the Dow ending barely below where it started, the S&P 500 losing around 1.5% and the NASDAQ sliding a bit over 2%. In fixed income, treasury yields rose Friday, erasing gains for earlier in the week. Oil was down nearly 2% for the week. We steer into a "risk-off" week, with the Jackson Hole Symposium, the annual world central bank meeting, and Jerome Powell's speech to conclude the event likely keeping markets at a standstill. Sailing into an uncertain week, it is even more important to keep our view on the horizon.
Large retailers had the spotlight throughout the week, as many reported second quarter earnings. Walmart had higher-than-expected earnings and revenue. They attributed some of their sales growth to increased prices, as they passed along additional costs, especially in grocery items, to consumers. The company noted seeing less debit and more credit card purchases by customers, providing more evidence that consumers are continuing to spend and taking on additional debt, if necessary, to do so.
Looking at economic numbers for the United States, the labor market continues to show strength. Estimates prepared for initial jobless claims to increase for the week, but they instead decreased (250,000 actual vs 265,000 projected). In housing, existing home sales for July saw a significant drop (-9.6% month-over-month vs 1.1% consensus) while builder sentiment also declined (49.0 vs 54.0 consensus). Home prices have slowed but, despite these factors, continue to move upward.
Taking this information into account and FOMC July meeting minutes being released, markets are having more unease about future Federal Reserve policy. Slowing real estate transactions and tightening of budgets from consumers would typically indicate a cooling economy, however, with labor markets showing strength and consumer spending showing resilience, analysts are wondering how the Federal Reserve will react with the market mostly divided between a 50bp and 75bp rate hike in September. Fed members have made it clear that they are worried about doing too little and believe wavering in their commitment to stifle inflation could, in turn, promote more. The past week seemed to show markets believing that a 'soft landing' may be less likely.
In geopolitical events, we see continued conflict in the war in Ukraine, a Ukrainian offensive in Crimea, and the killing of Darya Dugina, the daughter of a key Putin ally who helped create the rhetoric for the war in Ukraine. Meanwhile, inflation hit 10.1% in the UK in July showing pricing pressures, with Citi predicting 19% UK inflation for January 2023.
Proverbs 27:1 says, "Do not boast about tomorrow, for you do not know what a day will bring." There are many applications for such wisdom and wading through volatile markets is one such situation. Determining what is a real "rally" and what is a "bear market bounce" can be tough, and the short-term fluctuations can be rough emotionally for investors watching their statements. Focusing on a longer time horizon can help avoid 'boasting' during temporary upswings and achieve tangible gains in the future. As we continue into uncertain waters, focusing on navigating instead of seeking a diversion tomorrow is how we stay the course.
Any opinions expressed in this forum are not the opinion or view of American Portfolios Financial Services, Inc. (APFS) or American Portfolios Advisors, Inc.(APA) and have not been reviewed by the firm for completeness or accuracy. These opinions are subject to change at any time without notice. Any comments or postings are provided for informational purposes only and do not constitute an offer or a recommendation to buy or sell securities or other financial instruments. Readers should conduct their own review and exercise judgment prior to investing. Investments are not guaranteed, involve risk and may result in a loss of principal. Past performance does not guarantee future results. Investments are not suitable for all types of investors. To the extent that this material concerns tax matters, it is not intended or written to be used, and cannot be used, by a taxpayer for the purposes of avoiding penalties that may be imposed by law. Each tax payer should seek tax, legal or accounting advice from a tax professional based on his/her individual circumstances.
This material is for informational purposes only. Neither APFS nor its Representatives provide tax, legal or accounting advice. Please consult your own tax, legal or accounting professional before making any decisions. Information has been obtained from sources believed to be reliable and are subject to change without notification. The information presented is provided for informational purposes only and not to be construed as a recommendation or solicitation. Investors must make their own determination as to the appropriateness of an investment or strategy based on their specific investment objectives, financial status and risk tolerance. Past performance is not an indication of future results. Investments involve risk and the possible loss of principal.