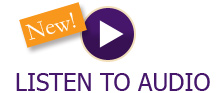 A steady stream of negative news for the economy as a whole weighed on stocks throughout the week. The major indexes all ended lower, with the Dow losing 4.1%, the S&P 500 4.8%, and growth and tech stocks getting hit the worst, as the NASDAQ dropped 5.5%. Bonds were down for the week, with long bonds underperforming. The dollar was roughly flat, while oil ended the week down 1.5%.
Consumer Price Index (CPI) numbers for August took center stage, coming out Tuesday morning before the opening market bell. As oil prices have dropped, allowing gas prices to fall, a lowering in overall (headline) levels of inflation was expected. Instead, however, we saw a slight increase over July (0.10% actual vs -0.10% consensus SA M/M). Core CPI (excluding food and energy) also continued to climb (0.60% actual vs 0.35% consensus SA M/M) higher than expected. Prior to the CPI release, markets had anticipated the Federal Reserve would raise interest rates 0.75% at their upcoming meeting this week, with a small chance of a 0.5% hike. Now, markets are almost evenly split between a 0.75% and a 1% hike. The persistence of inflation, especially the "stickier" core inflation made the case for interest rates moving higher overall and pushing back the timeline of the expected draw down. The concern of a longer, more aggressive Fed policy stoked further recessionary fears, especially in light of recent Fed comments on the commitment to fighting inflation even if it causes a recession.
Thursday saw FedEx make a preliminary announcement on their current quarter performance. They stated seeing weakening demand in both the United States and internationally. As a shipping giant, FedEx observing a global economic slowdown is being viewed as a leading indicator. On the other side, Thursday also brought jobs numbers. Initial jobless claims beat consensus (1,403K actual vs 1,480k consensus), while continuing claims stayed relatively even, keeping the overall economic picture hard to decipher. In geopolitical events, the first hurricane of the season, Hurricane Fiona, devastated Puerto Rico, leaving the island mostly without power. President Biden affirmed that United States troops would defend Taiwan in the case of Chinese hostilities, which marked a stark shift to hardline policy. This was later walked back by the White House. In the War in Ukraine, Ukraine retook large regions, while also calling for investigation into alleged Russian war crimes. Although several negative stories drove the narrative throughout the week, the events themselves were not market surprises. In the week ahead, investors are awaiting the decision on policy rates and likely continued rough waters. Many famous investors have spoken about times such as now, remarking how fear can lead to emotional investing, which hurts long term returns. Disciplined investors take advantage of such times. While it is difficult (if not impossible) to take all emotion out of market movements, there are positive items to look at, too, such as unemployment remaining low. 1 Peter 5:7 tells us to "cast all anxiety on Him because he cares for you." Having a balanced view of all events, not only the negative headlines, can help us do that.
Any opinions expressed in this forum are not the opinion or view of American Portfolios Financial Services, Inc. (APFS) or American Portfolios Advisors, Inc.(APA) and have not been reviewed by the firm for completeness or accuracy. These opinions are subject to change at any time without notice. Any comments or postings are provided for informational purposes only and do not constitute an offer or a recommendation to buy or sell securities or other financial instruments. Readers should conduct their own review and exercise judgment prior to investing. Investments are not guaranteed, involve risk and may result in a loss of principal. Past performance does not guarantee future results. Investments are not suitable for all types of investors. To the extent that this material concerns tax matters, it is not intended or written to be used, and cannot be used, by a taxpayer for the purposes of avoiding penalties that may be imposed by law. Each tax payer should seek tax, legal or accounting advice from a tax professional based on his/her individual circumstances.
This material is for informational purposes only. Neither APFS nor its Representatives provide tax, legal or accounting advice. Please consult your own tax, legal or accounting professional before making any decisions. Information has been obtained from sources believed to be reliable and are subject to change without notification. The information presented is provided for informational purposes only and not to be construed as a recommendation or solicitation. Investors must make their own determination as to the appropriateness of an investment or strategy based on their specific investment objectives, financial status and risk tolerance. Past performance is not an indication of future results. Investments involve risk and the possible loss of principal.