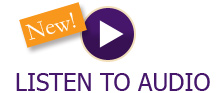 Stocks bounced around throughout last week, and the major indices closed out mixed. The Dow Jones fared the worst, falling just under 3%. The S&P 500 lost less than 1%, while the NASDAQ gained a little. Bitcoin continued its surge last week, rising from $21,101 to $22,599 over the week. Meanwhile, yields on the 10-year treasury fell near 3 bps (.003%).
Looking at broader economic news, Producer Price Index (PPI) data came out on Wednesday. Consensus estimates projected the numbers would nearly mirror Consumer Price Index numbers from the week before. Instead, PPI came in much lower, seeing a sizable 0.5% decrease from November to December. Retail sales for December also disappointed, though some speculation remains that it is related to increased spending on services by consumers. Weekly initial jobless claims came in well under expectations, while continuing claims saw a small tick upwards.
Kicking off tech sector earnings, Netflix reported earnings and revenue that came in generally in line with expectations. The big shock came when they reported adding 7.7 million subscribers in the quarter, far above the approximately 4 million analysts projected. Shares moved sharply upwards and helped boost optimism for tech moving into Friday. Financial names were mixed, with Discover moving sharply lower after reporting large increases in funds set aside for potential loan defaults from consumers.
The week ahead will see many big names reporting, including Microsoft and Tesla. Another series of weighty economic reports are due, including fourth quarter GDP estimates, wholesale inventories, wage reporting, and consumer spending data. In the United States, the tech labor market continues to show weakening, as layoffs continue. Alphabet announced 12,000 job cuts and Microsoft announced 10,000 job cuts, adding to technology layoffs eclipsing 46,000. All of these reports and indicators will be viewed in the context of the Federal Reserve meeting coming up next week. Barring unexpected news, markets expect Fed policy to move towards a 0.25% interest rate increase, down from the previous 0.50% increases we've seen.
In geopolitical news, the European Union has agreed to new sanctions on Iran following the brutal crackdowns on peaceful protestors. In China, health authorities announce 80% of the population has likely caught COVID since their restrictions were lifted in December. In Ukraine, a zero-tolerance crackdown on embezzlement was announced by Ukrainian President Zelenskyy following the allegations against the deputy infrastructure minster and defense ministry.
Ongoing reporting continues to provide resources to make the case for both good and bad economic times ahead. Strong labor markets in conjunction with better-than-expected earnings reports have some arguing that the economy is ready to get back to "normal," while others see rapidly decreasing prices and slowing retail sales as the beginning of a recession of yet unknown severity. Wading through such varying commentaries brings Proverbs 18:17 to mind: "The one who states his case first seems right, until the other comes and examines him." As more data becomes available, you can be sure our teams will examine and reexamine the stories being told in order to navigate whatever comes about.
Any opinions expressed in this forum are not the opinion or view of American Portfolios Financial Services, Inc. (APFS) or American Portfolios Advisors, Inc.(APA) and have not been reviewed by the firm for completeness or accuracy. These opinions are subject to change at any time without notice. Any comments or postings are provided for informational purposes only and do not constitute an offer or a recommendation to buy or sell securities or other financial instruments. Readers should conduct their own review and exercise judgment prior to investing. Investments are not guaranteed, involve risk and may result in a loss of principal. Past performance does not guarantee future results. Investments are not suitable for all types of investors. To the extent that this material concerns tax matters, it is not intended or written to be used, and cannot be used, by a taxpayer for the purposes of avoiding penalties that may be imposed by law. Each tax payer should seek tax, legal or accounting advice from a tax professional based on his/her individual circumstances.
This material is for informational purposes only. Neither APFS nor its Representatives provide tax, legal or accounting advice. Please consult your own tax, legal or accounting professional before making any decisions. Information has been obtained from sources believed to be reliable and are subject to change without notification. The information presented is provided for informational purposes only and not to be construed as a recommendation or solicitation. Investors must make their own determination as to the appropriateness of an investment or strategy based on their specific investment objectives, financial status and risk tolerance. Past performance is not an indication of future results. Investments involve risk and the possible loss of principal.