Sometimes, we accomplish more than we ever thought possible. Ephesians 3:20 reminds us: "Now to him who is able to do immeasurably more than all we ask or imagine, according to his power that is at work within us, to him be glory in the church and in Christ Jesus throughout all generations, for ever and ever!"
So far, in 2020, our portfolio strategies have worked far better than we could have imagined, after the COVID-19 pandemic first rocked the world. The markets dropped like a rock, but then they bounced back much faster than we dreamed possible. And the surprises keep coming.
As companies report second quarter earnings results, they have been better than anticipated. Who would guess that more than midway through the second quarter earnings season, stocks would be this strong? After all, we had the worst health pandemic in 50 years, strict travel restrictions, a near economic shut down, and a host of stay-at-home orders. Yet the current earnings season—so far—has been quite a pleasant surprise.
Since the start of the third quarter, the S&P 500 is up 8%, while the Dow has advanced 6.3% and the Nasdaq is up 9.5%. Most of this advance can be attributed to better than expected economic news and surprisingly stronger financial earnings from much of corporate America.
According to FactSet Research, of the 63% of the companies in the S&P 500 that have reported earnings, a whopping 84% have beaten earnings expectations, and nearly 70% have topped sales estimates. These rank amongst the highest outperformances since the 2008 financial crisis. How can this be after the second quarter lockdowns?
Frankly, this is because so many of the "experts" expected a very negative second quarter. The consensus anticipated S&P 500 earnings to drop by 43% in the second quarter, but, thus far, the drop has been 35%. Although this is still a significant decline, the results are much better than expected. Because the market looks ahead, a less steep decline could mean a quicker ascent and a better long-term outlook.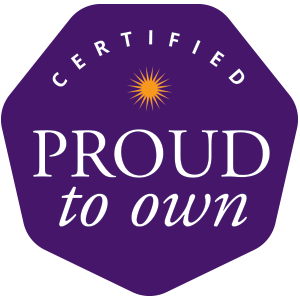 Many of these analysts, however, are now "doubling down" on their predictions by pushing dire expectations into the third quarter. Although a significant market downturn could happen, both before and after we see the third quarter pan out, we have no evidence that a significant market drop is imminent. What we do know is that whether stocks continue to grind higher or find themselves in a lurch, this is still a great environment for quality companies, like our "proud to own" mix, to continue exceeding expectations.
As God's stewards, we seek to multiply all that He entrusts to us. By developing solid strategies, using time-tested asset allocation principles, and focusing on finding companies you can be "proud to own," we have the confidence that, over time, we can help you accomplish more than you may have ever imagined was possible.
Sources: Yahoo Finance, Reuters.com, and JP Morgan Market Insights
Any opinions expressed in this forum are not the opinion or view of American Portfolios Financial Services, Inc. (APFS) or American Portfolios Advisors, Inc.(APA) and have not been reviewed by the firm for completeness or accuracy. These opinions are subject to change at any time without notice. Any comments or postings are provided for informational purposes only and do not constitute an offer or a recommendation to buy or sell securities or other financial instruments. Readers should conduct their own review and exercise judgment prior to investing. Investments are not guaranteed, involve risk and may result in a loss of principal. Past performance does not guarantee future results. Investments are not suitable for all types of investors. To the extent that this material concerns tax matters, it is not intended or written to be used, and cannot be used, by a taxpayer for the purposes of avoiding penalties that may be imposed by law. Each tax payer should seek tax, legal or accounting advice from a tax professional based on his/her individual circumstances.
This material is for informational purposes only. Neither APFS nor its Representatives provide tax, legal or accounting advice. Please consult your own tax, legal or accounting professional before making any decisions. Information has been obtained from sources believed to be reliable and are subject to change without notification. The information presented is provided for informational purposes only and not to be construed as a recommendation or solicitation. Investors must make their own determination as to the appropriateness of an investment or strategy based on their specific investment objectives, financial status and risk tolerance. Past performance is not an indication of future results. Investments involve risk and the possible loss of principal.