Although the S&P 500 dropped 3.9% in the month of September, the markets found a bottom late in the month and staged an impressive rally. From the low on September 24, the markets quickly rose 5.9%, before selling off on Friday on the news that President Trump had tested positive for COVID-19.
After impressive moves higher like those we experienced, it is not unusual for the market to digest some of the gains before moving higher. Often the markets use news like President Trump's diagnosis as a reason to take profits.
Undoubtedly, President Trump is receiving the finest medical care available and appears to be on the rebound. As he returned from the hospital on Monday, it should give the markets some reassurance and lead to further upside.
Several positive developments should also support higher stock prices in October. The U.S. economy continues to recover from the global shutdown from COVID-19. Third-quarter GDP is now forecasted to grow at a greater than 30% annualized rate. Additionally, the unemployment rate has dropped from 8.4% in August to 7.9% in September, with over 660,000 new jobs created last month.
As mentioned last week, October typically begins the strongest seasonal time of the year for the markets, and third-quarter earnings announcement season historically plays a vital role in creating strength in October. This year should continue that trend.
Even though many companies are still struggling during the global pandemic, many companies (ourselves included) have been compelled to discover new ways to prosper during these challenging times. We are reminded of Galatians 6:9: "And let us not grow weary of doing good, for in due season we will reap, if we do not give up."
These challenges have made many companies stronger, as they must be more creative, frugal, and resilient. As a result, earnings and sales should be remarkable during the third quarter. Analysts have already increased earnings estimates by 2.6% as most S&P 500 companies have provided third-quarter guidance with a positive outlook.
Of the 67 S&P 500 companies that have provided guidance, more than two-thirds of them have provided positive earnings guidance. FactSet Research recently noted the highest number ever for S&P 500 companies issuing positive guidance was 51, back in the first quarter of 2018. This quarter's number of 45 is just six off the record, which is setting the stage for a robust earnings season.
All these positive developments should lead to favorable m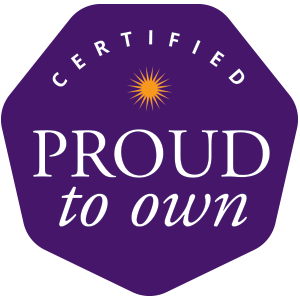 arket conditions this month. Any dips in the market should provide a great buying opportunity for investors. We expect the markets to get back to all-time highs again in the near future. As in life, perseverance in the markets most often breeds success. Our team is here for you, working hard to find the best investment opportunities, while also making sure they are companies you can be "proud to own."
Sources: Yahoo Finance, Reuters.com, and JP Morgan Market Insights
Any opinions expressed in this forum are not the opinion or view of American Portfolios Financial Services, Inc. (APFS) or American Portfolios Advisors, Inc.(APA) and have not been reviewed by the firm for completeness or accuracy. These opinions are subject to change at any time without notice. Any comments or postings are provided for informational purposes only and do not constitute an offer or a recommendation to buy or sell securities or other financial instruments. Readers should conduct their own review and exercise judgment prior to investing. Investments are not guaranteed, involve risk and may result in a loss of principal. Past performance does not guarantee future results. Investments are not suitable for all types of investors. To the extent that this material concerns tax matters, it is not intended or written to be used, and cannot be used, by a taxpayer for the purposes of avoiding penalties that may be imposed by law. Each tax payer should seek tax, legal or accounting advice from a tax professional based on his/her individual circumstances.
This material is for informational purposes only. Neither APFS nor its Representatives provide tax, legal or accounting advice. Please consult your own tax, legal or accounting professional before making any decisions. Information has been obtained from sources believed to be reliable and are subject to change without notification. The information presented is provided for informational purposes only and not to be construed as a recommendation or solicitation. Investors must make their own determination as to the appropriateness of an investment or strategy based on their specific investment objectives, financial status and risk tolerance. Past performance is not an indication of future results. Investments involve risk and the possible loss of principal.