Piling Back into the Stock Market
Posted on: March 16, 2021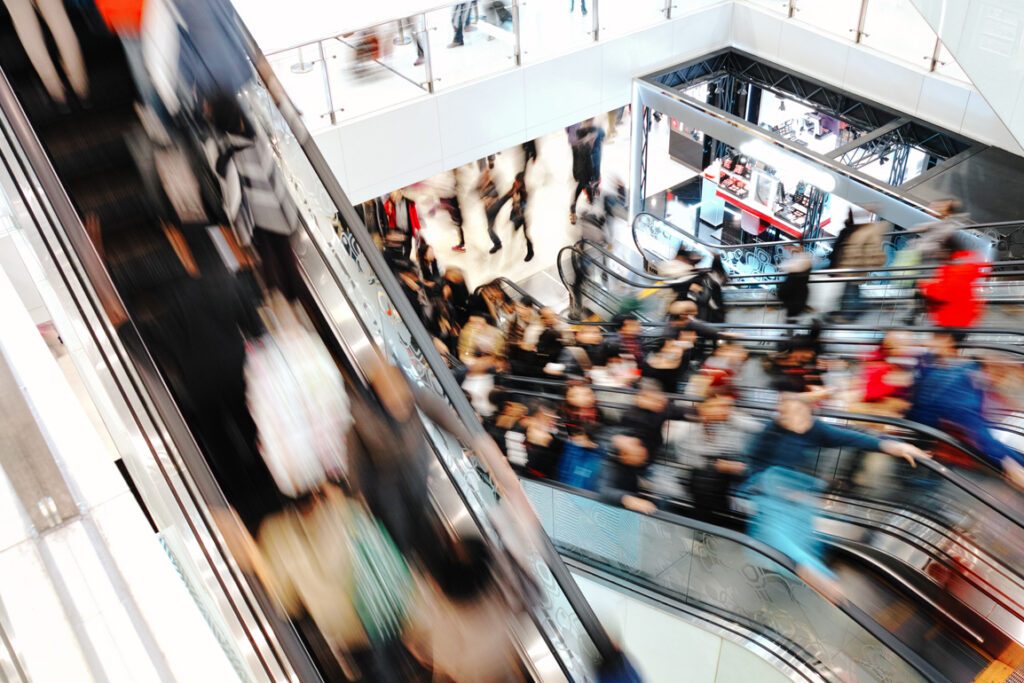 The past few weeks in the stock market have been challenging for many investors. On one hand, the Dow Industrials (think old, traditional companies) have been strong, while the up-and-coming, growth-oriented companies (think technology and medicine) have been taking a beating.
Our lives as investors can often mirror our lives, in general. Unexpected hardships, "curveballs," and other disappointments happen from time to time (or more often, for some). Where you focus your attention during these times is what can set you apart.
Beyond the notion of setting our sights on long-term growth versus the short-lived volatility, we can be grateful that, as faith-based investors, during turbulent times we find our comfort in God. "Each time he said, 'My grace is all you need. My power works best in weakness.' So now I am glad to boast about my weaknesses, so that the power of Christ can work through me" (2 Corinthians 12:9). It is during trying times, times when we aren't sure when things will get better, that we should turn our focus to the most important provider – God himself.
When we stay disciplined and patient, waiting for brighter days, we will have reprieves, even in downturns, like we did last week. Stocks bounced back in a big way! The Dow Industrials were up over 4% while the S&P 500 advanced by 2.6%. Tech stocks (Nasdaq) even bounced back with a gain of more than 3% on the week. The bigger winners were small caps, as the Russell 2000 shot up by 7.2%.
It was a stunning rally with strong volume. We saw the Dow, S&P 500, and Russell 2000 all hit new highs. There have been more buyers than sellers in the current environment, which foreshadows the potential for more gains ahead.
Investors have been more optimistic, with an increased demand for three-year Treasury bonds this past week. This higher demand signals that rates may not keep climbing. Additionally, we had better-than-expected Consumer Price Index (CPI) data from February. With interest rates cooling off and lower inflation, investors are less risk adverse and are starting to pile back into the stock market.
Now, just because stocks are back on track does not mean it is smooth sailing ahead. We are still in a period of volatility, where stocks could consolidate some of these gains and even test some of the recent lows, particularly for technology and biotechnology stocks (Nasdaq), which have yet to reach new highs.
The strong rally and impressive volume, along with the improving economic environment, certainly give us a lot of sectors to be optimistic about. Accordingly, we have been making some changes to our "proud to own" portfolios as we see good opportunities in various areas of the market.
We continue to anticipate some tougher times later this year, and we have been using some of these rallies to unload some of our weaker companies, while rotating into some of our best ideas for the current market landscape. For now the going is good, so we continue to be optimistic about the markets in the weeks and months ahead!
Sources: Yahoo Finance, Reuters.com, and JP Morgan Market Insights
Any opinions expressed in this forum are not the opinion or view of American Portfolios Financial Services, Inc. (APFS) or American Portfolios Advisors, Inc.(APA) and have not been reviewed by the firm for completeness or accuracy. These opinions are subject to change at any time without notice. Any comments or postings are provided for informational purposes only and do not constitute an offer or a recommendation to buy or sell securities or other financial instruments. Readers should conduct their own review and exercise judgment prior to investing. Investments are not guaranteed, involve risk and may result in a loss of principal. Past performance does not guarantee future results. Investments are not suitable for all types of investors. To the extent that this material concerns tax matters, it is not intended or written to be used, and cannot be used, by a taxpayer for the purposes of avoiding penalties that may be imposed by law. Each tax payer should seek tax, legal or accounting advice from a tax professional based on his/her individual circumstances.
This material is for informational purposes only. Neither APFS nor its Representatives provide tax, legal or accounting advice. Please consult your own tax, legal or accounting professional before making any decisions. Information has been obtained from sources believed to be reliable and are subject to change without notification. The information presented is provided for informational purposes only and not to be construed as a recommendation or solicitation. Investors must make their own determination as to the appropriateness of an investment or strategy based on their specific investment objectives, financial status and risk tolerance. Past performance is not an indication of future results. Investments involve risk and the possible loss of principal.