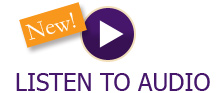 Heading into the Christmas weekend, stocks saw lower volatility and ended the week mixed. The Dow Jones and S&P 500 closed relatively unchanged, while the NASDAQ lost nearly 2%. Treasuries gave their worst performance of the year, as yields increased—nearly 40bps for the 30-year, which caused prices to fall dramatically.
Storylines driving trading focused mainly on macroeconomic factors, including many data releases related to housing. Housing Market Index numbers on Monday showed sentiment from home builders continuing to fall. On Tuesday, reports showed building permits issued fell further in November, as did housing starts, followed by reporting Wednesday of a sharper-than-expected slowdown of existing home sales. All of these metrics build the case for a slowing housing market, which has remained the hottest part of Consumer Price Index numbers, and thus inflation.
Our 'good news is bad news' section makes a return on Gross Domestic Product (GDP) numbers. Thursday saw the final revision on third quarter GDP, the most common measurement for economic output as a whole. Analysts had expected no further change to the previously released number of 2.9%, but the figure was revised upwards to 3.2%. Although a growing GDP seems like it should be a good thing, such an adjustment is leading to speculation it could further add to inflationary pressures. It is worth noting that many view third quarter GDP as a likely 'one off,' due partially to things such as war aide to Ukraine being included in output measurements. Although December's inflation prints will not be available until January, expectations are holiday sales growth will be slightly negative in inflation-adjusted terms. Overall, holiday sales were strongly driven by discounts from retailers aiming to cut excess inventory. That fact gives these numbers a dimmer glow than if organic demand was the driving factor. Fingers crossed!
The week ahead is expected to be lighter in terms of news "flow." Traders will be watching for the often observed 'Santa Rally,' which is a common bump for stocks during the final five days of trading each year and the first two in the year to come. This technically began the Friday session before Christmas. Interestingly, those final days of trading have a high correlation with January performance of the S&P 500 and are viewed by some as offering guidance for markets in the year ahead.
Although markets have not been kind to investors this year, we are still thankful for all of God's provision throughout 2022. Looking ahead to 2023, we hold on to Jeremiah 29:11, which states, "'For I know the plans I have for you,' declares the Lord, 'plans to prosper you and not to harm you, plans to give you hope and a future'."
Any opinions expressed in this forum are not the opinion or view of American Portfolios Financial Services, Inc. (APFS) or American Portfolios Advisors, Inc.(APA) and have not been reviewed by the firm for completeness or accuracy. These opinions are subject to change at any time without notice. Any comments or postings are provided for informational purposes only and do not constitute an offer or a recommendation to buy or sell securities or other financial instruments. Readers should conduct their own review and exercise judgment prior to investing. Investments are not guaranteed, involve risk and may result in a loss of principal. Past performance does not guarantee future results. Investments are not suitable for all types of investors. To the extent that this material concerns tax matters, it is not intended or written to be used, and cannot be used, by a taxpayer for the purposes of avoiding penalties that may be imposed by law. Each tax payer should seek tax, legal or accounting advice from a tax professional based on his/her individual circumstances.
This material is for informational purposes only. Neither APFS nor its Representatives provide tax, legal or accounting advice. Please consult your own tax, legal or accounting professional before making any decisions. Information has been obtained from sources believed to be reliable and are subject to change without notification. The information presented is provided for informational purposes only and not to be construed as a recommendation or solicitation. Investors must make their own determination as to the appropriateness of an investment or strategy based on their specific investment objectives, financial status and risk tolerance. Past performance is not an indication of future results. Investments involve risk and the possible loss of principal.