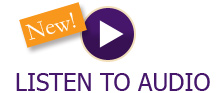 The major indexes broke a three-week losing streak, with the Dow Jones, S&P 500 and NASDAQ moving up 2.7%, 3.6% and 4.1%, respectively. Treasury yields ticked higher for the week, while oil ended the week roughly flat. The trend of growth and tech stocks having the highest volatility remained true, as they saw the largest gains with markets rising.
Europe has been the center of attention lately, as their energy uncertainty has led to additional economic uncertainty. Early in the week, exchange rates for European currencies continued to slide, with the British Pound hitting its lowest mark against the US Dollar in more than 30 years. The European Central Bank rose its interest rate by a historic 0.75%, in line with expectations. Concerns remain on how European economic contraction along with Euro and British Pound weakness will affect revenue from large American companies with substantial European revenue.
The week did not have much earnings activity, but there were a few interesting reports, notably two companies that were major pandemic plays that were hit hard by recent market conditions. DocuSign came in slightly ahead of estimates for both earnings and revenue– their stock surged afterwards implying that it was a case of their numbers being 'better than feared'. Zscaler, a cloud-based Internet security provider, similarly beat revenue and earnings estimates and saw their stock jump more than 20% in Friday trading. Analysts continue to await earnings and forward guidance from companies to move lower in response to economic outlook and events, but broad movement in that direction has not manifested yet.
Labor markets continue showing strength, as initial jobless claims moved lower for the fourth consecutive week (though continuing jobless claims ticked up). Looking at those numbers in context of last week's report showing the national unemployment rate ticking up, it could mean some workers on the sidelines have now begun looking for work, which will make the already challenging work of making projections even more daunting. Next week will see Consumer Price Index numbers for August released. These are the main measurement of inflation, with markets expecting an overall slight drop in headline inflation with a slight acceleration in core inflation (headline inflation minus energy and food).
Markets generally look ahead, and the current environment makes predictions difficult. Between inflation and economic concerns domestically and energy woes looking to get worse in Europe this winter, it is difficult to tell if there is another shoe to drop or if sufficient fear and bad news has already been priced in. Investment writers and talking heads certainty ignore the second half of Philippians 4:8, which states, "if there is any excellence and if anything worthy of praise, dwell on these things." While our team continues preparing for additional negative economic events, we also look to capitalize on the positive developments that will eventually take place, which often occur when the news is dwelling on the negatives.
Any opinions expressed in this forum are not the opinion or view of American Portfolios Financial Services, Inc. (APFS) or American Portfolios Advisors, Inc.(APA) and have not been reviewed by the firm for completeness or accuracy. These opinions are subject to change at any time without notice. Any comments or postings are provided for informational purposes only and do not constitute an offer or a recommendation to buy or sell securities or other financial instruments. Readers should conduct their own review and exercise judgment prior to investing. Investments are not guaranteed, involve risk and may result in a loss of principal. Past performance does not guarantee future results. Investments are not suitable for all types of investors. To the extent that this material concerns tax matters, it is not intended or written to be used, and cannot be used, by a taxpayer for the purposes of avoiding penalties that may be imposed by law. Each tax payer should seek tax, legal or accounting advice from a tax professional based on his/her individual circumstances.
This material is for informational purposes only. Neither APFS nor its Representatives provide tax, legal or accounting advice. Please consult your own tax, legal or accounting professional before making any decisions. Information has been obtained from sources believed to be reliable and are subject to change without notification. The information presented is provided for informational purposes only and not to be construed as a recommendation or solicitation. Investors must make their own determination as to the appropriateness of an investment or strategy based on their specific investment objectives, financial status and risk tolerance. Past performance is not an indication of future results. Investments involve risk and the possible loss of principal.