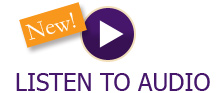 Reverberations from Federal Reserve Chairman Powell's speech the previous week are keeping markets off balance. Several times, last week, the major indexes began sessions with sizable gains, only to move lower as trading continued. The Dow Jones and S&P 500 lost around 3% on the week, and the NASDAQ fell slightly over 4%. Oil was down nearly 7% over the week, while we continue to see a strongly inverted yield curve in fixed income space.
Leading up to Chairman Powell's speech, Wall Street held firm to expectations that the Federal Reserve would lower interest rates soon after they stopped raising them. Fed members have come out strongly since last week's speech to reinforce that they have no intention of lowering rates, seeing late 2023 as the earliest it could happen. This has shown the federal Reserve's commitment to slow down inflation, even if it pushes the economy into recession. Now, markets are pricing in policy rates between 3.50% and 4.00% by year end.
Viewing events through this new lens, several economic reports are worth noting. Probably the most watched indicator was Nonfarm Payrolls, which showed 315,000 jobs were added in August, more than the 300,000 expected but well below July's 526,000. Wage growth for workers continued to grow but also at a more moderate pace than previously. Analysts seemed conflicted on the repercussions of the data, with some viewing the numbers as showing an overheated labor market, while others seeing the beginning of a cool down—hopefully making the case for an easing of interest rate increases sooner rather than later. The week also saw a strong print for consumer confidence, as it beat expectations at 103.2 vs 97.4. Lastly, housing prices finally appear to be leveling off, with the FHFA Home Price Index at 398.0 vs 397.6, the month prior, breaking the trend of sharp increases seen over the past few years.
The UK has a new Prime Minister who was sworn in on Tuesday. Liz Truss (the former Foreign Secretary under Johnson), who will replace scandal-plagued Boris Johnson, is hoping to focus on lowering taxes, reining in energy expenses, and strengthening the US-UK relationship. As the war in Ukraine continues, Russia is suspected to be tightening relations with North Korea and pursuing the purchase of millions of artillery shells and rockets from the country. The strengthening ties between Russia and North Korea have some policy officials concerned North Korea may be emboldened to step up nuclear weapon development. From Europe to Ukraine, these are developments we expect to continue impacting markets.
Many famous long-term investors over the years have discussed how market uncertainty can be a great friend for those looking into the future. Proverbs 24:27 reminds us to "prepare your work outside; get everything ready for yourself in the field, and after that build your house." Bear markets are nerve wracking and unsettling, however, historically speaking, they are often much shorter in duration that the bull markets that tend to follow. We look to continue preparing our fields now to prepare ourselves to reap the rewards during economic recovery.
Any opinions expressed in this forum are not the opinion or view of American Portfolios Financial Services, Inc. (APFS) or American Portfolios Advisors, Inc.(APA) and have not been reviewed by the firm for completeness or accuracy. These opinions are subject to change at any time without notice. Any comments or postings are provided for informational purposes only and do not constitute an offer or a recommendation to buy or sell securities or other financial instruments. Readers should conduct their own review and exercise judgment prior to investing. Investments are not guaranteed, involve risk and may result in a loss of principal. Past performance does not guarantee future results. Investments are not suitable for all types of investors. To the extent that this material concerns tax matters, it is not intended or written to be used, and cannot be used, by a taxpayer for the purposes of avoiding penalties that may be imposed by law. Each tax payer should seek tax, legal or accounting advice from a tax professional based on his/her individual circumstances.
This material is for informational purposes only. Neither APFS nor its Representatives provide tax, legal or accounting advice. Please consult your own tax, legal or accounting professional before making any decisions. Information has been obtained from sources believed to be reliable and are subject to change without notification. The information presented is provided for informational purposes only and not to be construed as a recommendation or solicitation. Investors must make their own determination as to the appropriateness of an investment or strategy based on their specific investment objectives, financial status and risk tolerance. Past performance is not an indication of future results. Investments involve risk and the possible loss of principal.