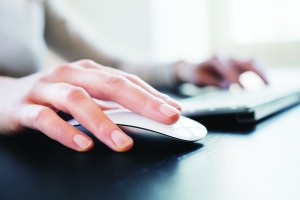 Identity thieves can empty your bank account, max out your credit cards, open new accounts in your name, and make big purchase such as cars, furniture or even homes. They may even give your personal information to the police during an arrest and if they don't show up for a court date, you may be subsequently arrested and jailed.
You may never be able to completely prevent your identity from being stolen, but here are some steps you can take help protect yourself from becoming a victim.
Check it out
It's important to review your credit report periodically to ensure that all information contained is correct. Be on the lookout for any fraudulent activity. You may get your credit report for free, once a year at www.annualcreditreport.com.
If you need to correct any information or dispute any entries, contact the three national credit reporting agencies: Equifax, Experian, and TransUnion.
Secure Your Number
Your most important personal identifier is your Social Security number (SSN). Never carry your Social Security card with you unless you'll need it. The same goes for other forms of identification that may display your SSN. If your state uses your SSN as your driver's license number, request an alternate number. Don't have your SSN preprinted on checks and don't let merchants write it on your checks. Don't give it out over the phone unless you initiate the call to an organization you trust. Lastly, try and avoid listing it on employment applications; offer instead to provide it during a job interview.
Don't Leave Home with It
Most of us carry our checkbooks, all of our credit cards, and debit cards with us all the time. That's a bad idea; if your wallet or purse is stolen, the thief will have a gold mine to work with.
Instead, carry only the cards and/or checks you'll need for any one trip. And keep a written record of all your account numbers, credit card expiration dates, and the telephone numbers of the customer service and fraud departments in a secure place-at home.
Instead of Tossing, Shred it
Before you throw out any financial records such as credit or debit card receipts and statements, canceled checks, or even offers for credit you receive in the mail, shred the documents, preferably with a cross-cut shredder. If you don't, there's a chance a panhandler may go through your trash looking for more than discarded leftovers.
Ambassador Advisors is a Registered Investment Advisor. Securities offered through American Portfolios Financial Services, Inc.of Holbrook, NY, 631.439.4600 (APFS), member FINRA, SIPC. Investment Advisory Services offered through Ambassador Advisors, LLC. Ambassador Advisors is not owned or operated by APFS.
Any opinions expressed in this forum are not the opinion or view of Ambassador Advisors or American Portfolios Financial Services, Inc. (APFS). They have not been reviewed by either firm for completeness or accuracy. These opinions are subject to change at any time without notice. Any comments or postings are provided for informational purposes only and do not constitute an offer or a recommendation to buy or sell securities or other financial instruments. Readers should conduct their own review and exercise judgment prior to investing. Investments are not guaranteed, involve risk and may result in a loss of principal. Past performance does not guarantee future results. Investments are not suitable for all types of investors.