Take a Byte Out of Crime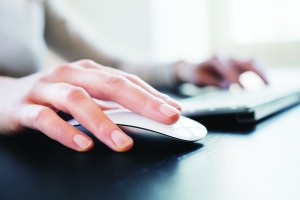 Whatever you may want your computer to do, you don't want it to inadvertently reveal your personal information to others. Take steps to help assure that this won't happen to you.
Using a Firewall
Install a firewall to prevent hackers from obtaining information from your hard drive or hijacking your computer to use it for committing other crimes. This is especially important if you use a high-speed, continuous connection to the Internet. Moreover, install virus protection software and update it regularly.
Try to avoid storing personal and financial information on a laptop; if it's stolen, the thief may obtain more than your computer. If you must store such information on your laptop, make things as difficult as possible for a thief by protecting these files with a strong password — one that's six to eight characters long, and containing letters (upper and lower case), numbers, and symbols.
Be Wary of Emails
Avoid opening e-mails from people you don't know, especially if you download and/or open attached files or click on hyperlinks within the e-mail itself. It can expose you to viruses, infect your computer with "spyware" that captures information recording your keystrokes, or lead you to "spoofs" (websites that replicate legitimate business sites) designed to trick you into revealing personal information that can be used to steal your identity.
Check Website Authenticity and Security
If you wish to visit a business's legitimate website, use your stored bookmark or type the URL address directly into the browser. If you provide personal or financial information about yourself over the Internet, do so only at secure websites; to determine if a site is secure, look for a URL that begins with "https" (instead of "http") or for a lock icon on the browser's status bar.
Wipe Old Computers Clean
And when it comes time to upgrade to a new computer, remove all of your personal information from the old one before you dispose of it. Using the "delete" function isn't sufficient to do the job; overwrite the hard drive by using a "wipe" utility program. The minimal cost of investing in this software may save you from being wiped out later by an identity thief.
Ambassador Advisors is a Registered Investment Advisor. Securities offered through American Portfolios Financial Services, Inc. of Holbrook, NY, 631-439-4600 (APFS), member FINRA, SIPC. Investment Advisory Services offered through Ambassador Advisors, LLC. Ambassador Advisors is not owned or operated by APFS.
Any opinions expressed in this forum are not the opinion or view of Ambassador Advisors or American Portfolios Financial Services, Inc. (APFS). They have not been reviewed by either firm for completeness or accuracy. These opinions are subject to change at any time without notice. Any comments or postings are provided for informational purposes only and do not constitute an offer or a recommendation to buy or sell securities or other financial instruments. Readers should conduct their own review and exercise judgment prior to investing. Investments are not guaranteed, involve risk and may result in a loss of principal. Past performance does not guarantee future results. Investments are not suitable for all types of investors.