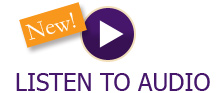 Markets had a much-needed "calm" week of trading, last week. The Dow Jones ended almost exactly where it started, while the S&P 500 and NASDAQ each lost around 1%. WTI Crude Oil was down 9.71% last week, Gold fell 0.98%, but bonds were up 0.65%. Markets will be watching retail sales, as we head into the busiest shopping season of the year, as well as holding a keen eye over Fed November meeting minutes to be released Wednesday.
Walmart kicked off retail earnings with a sizable "beat" both on profit and revenue, which showed continued strength as a customer destination for grocery shopping. Target reported later and, despite meeting revenue expectations, saw a big earnings "miss," as they continued ridding themselves of excess inventory and saw customers buy more budget items with smaller markups. We will be watching, along with markets, to see how these trends hold into the holiday retail season.
Economic news was quieter during the week, but still had several pieces to add to the puzzle. Producer Price Index numbers (PPI), which measure costs of production for companies making goods and services, came in lower than expectations, reinforcing the notion that inflation may be cooling. Statements from individual Federal Reserve members showed mixed sentiments. Federal Reserve Vice Chair Brainard made remarks encouraging market belief that the Fed will slow the pace of interest rate hikes in their December meeting. Another Fed voting member, however, made remarks making it sound like the 'pivot' in policy is potentially further away. The conflicting remarks on policy by Fed members will have markets especially keen on reviewing minutes this Wednesday for any indication on the direction of policy.
Looking ahead, more retail earnings are on the docket. Dollar Tree reporting may provide additional information on the health of consumers and how they are dealing with the current economic situation, as a value shopping leader. Several clothing retailers will also report, along will big names from other sectors including Dell, Zoom and John Deere.
In geopolitical events, the soccer World Cup opened in Qatar, with a last-minute ban on beer in stadiums, and the host nation's team lost to Ecuador in the their first World Cup match. In Ukraine, Russian troops have been pushed from Kherson, although Russian missile strikes on infrastructure threaten to leave many Ukrainians without heat or power going into winter. In the US, we saw Republicans gain control of the House, while Democrats cinched the Senate. Lastly, in the US the largest freight rail union, the Brotherhood of Locomotive Engineers and Trainmen, rejected their fourth contract on attendance and sick leave policies leaving open the possibility of strike or Congressional intervention.
Though there have been several positive developments lately, such as lowering inflation numbers and some earnings bright spots, there is still a long way to go. Markets will continue their up and down movements, while stocks and the economy, as a whole, find their footing. As days get shorter and nights colder, we look forward to Thanksgiving, Christmas and the often positive market movement brought about by the end of a calendar year. That said, as 1 Kings 20:11 reminds us, "One who puts on his armor should not boast like one who takes it off." At this stage, we continue positioning portfolios as someone donning armor, but we certainly hope to be cheering an end to the market "conflict" soon.
Any opinions expressed in this forum are not the opinion or view of American Portfolios Financial Services, Inc. (APFS) or American Portfolios Advisors, Inc.(APA) and have not been reviewed by the firm for completeness or accuracy. These opinions are subject to change at any time without notice. Any comments or postings are provided for informational purposes only and do not constitute an offer or a recommendation to buy or sell securities or other financial instruments. Readers should conduct their own review and exercise judgment prior to investing. Investments are not guaranteed, involve risk and may result in a loss of principal. Past performance does not guarantee future results. Investments are not suitable for all types of investors. To the extent that this material concerns tax matters, it is not intended or written to be used, and cannot be used, by a taxpayer for the purposes of avoiding penalties that may be imposed by law. Each tax payer should seek tax, legal or accounting advice from a tax professional based on his/her individual circumstances.
This material is for informational purposes only. Neither APFS nor its Representatives provide tax, legal or accounting advice. Please consult your own tax, legal or accounting professional before making any decisions. Information has been obtained from sources believed to be reliable and are subject to change without notification. The information presented is provided for informational purposes only and not to be construed as a recommendation or solicitation. Investors must make their own determination as to the appropriateness of an investment or strategy based on their specific investment objectives, financial status and risk tolerance. Past performance is not an indication of future results. Investments involve risk and the possible loss of principal.