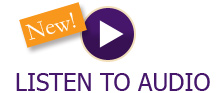 Markets had many news items to digest, as the week unfolded into quarter end, leading the major indexes on an up-and-down journey. After a mid-week rally, stocks slumped the final two trading days. The Dow Jones and S&P 500 both closed well into 52-week low territory, while the NASDAQ finished just above lows it touched during June. Bond markets saw both the 2-year and 10-year decrease, while yields remained sharply inverted. It was a choppy ending for a quarter defined by rough seas.
International events took center stage, with multiple developments playing out. On Friday, Russia signed treaties to annex occupied Ukrainian territory, and Ukraine responded with a formal application to join NATO. Nord Stream pipelines saw more headlines, due to damage causing massive gas releases. As more details came to light, the story only became less clear. Both Nord Stream 1 and 2 appear to have been hit by sizable explosions that could only have been done intentionally. Governments have pointed fingers, and we are no closer to finding out the true culprit yet.
Hurricane Ian devastated communities from Cuba, Puerto Rico, Florida, leaving billions of dollars' worth of damage, millions without power, countless lives upturned, and even several fatalities. As communities rebuild, eyes will be watching the Florida insurance industry, which has already seen five firms fail this year. The costs of failed firms led to a 0.7% surcharge on non-auto insurance bills in Florida for the next year. This is in addition to a 1.3% premium in effect through June 2023.
Coming off a rough week, the British Pound resumed its fall relative to the US Dollar. Giving context, last year at this time it would have cost $1.35 to purchase 1 British Pound. Now it only costs $1.04 to do the same. This represents a massive move in currency exchange markets. It comes as we also saw the Euro break below $1 earlier in the year. Instability in the British bond market, including concerns about pension fund solvency, led to their government stepping in to buy bonds. Such a move is considered 'Quantitative Easing,' the opposite of what central banks want to do to reduce inflationary pressures.
Numbers for the US economy provided a mixed bag. New home sales unexpectedly jumped to a five-month high, while July home prices, as measured by the Case-Shiller Home Price Index, fell 0.24%. This marks the first month-over-month decline in a decade. Initial and continuing jobless claims both came in well under estimates, showing strong labor markets enduring interest rate hikes. A University of Michigan survey showed consumers expect inflation to slow, which carries some weight, because the Federal Reserve often cites inflation expectations as one of inflation's drivers.
Waiting on markets to bottom and recovery to begin can be unnerving. Saving for the future involves working hard and sacrificing and, of course, no one wants to see their efforts chipped away. One of the biggest challenges of successful investing is relegating emotion to the back seat. As 2 John 1:8 says, "Watch yourselves, so that you may not lose what we have worked for, but may win a full reward." We know headlines and investments are currently tough to watch, but our team continues to orient portfolios to endure current conditions, while remaining ready to reap full rewards when strong markets return.
Any opinions expressed in this forum are not the opinion or view of American Portfolios Financial Services, Inc. (APFS) or American Portfolios Advisors, Inc.(APA) and have not been reviewed by the firm for completeness or accuracy. These opinions are subject to change at any time without notice. Any comments or postings are provided for informational purposes only and do not constitute an offer or a recommendation to buy or sell securities or other financial instruments. Readers should conduct their own review and exercise judgment prior to investing. Investments are not guaranteed, involve risk and may result in a loss of principal. Past performance does not guarantee future results. Investments are not suitable for all types of investors. To the extent that this material concerns tax matters, it is not intended or written to be used, and cannot be used, by a taxpayer for the purposes of avoiding penalties that may be imposed by law. Each tax payer should seek tax, legal or accounting advice from a tax professional based on his/her individual circumstances.
This material is for informational purposes only. Neither APFS nor its Representatives provide tax, legal or accounting advice. Please consult your own tax, legal or accounting professional before making any decisions. Information has been obtained from sources believed to be reliable and are subject to change without notification. The information presented is provided for informational purposes only and not to be construed as a recommendation or solicitation. Investors must make their own determination as to the appropriateness of an investment or strategy based on their specific investment objectives, financial status and risk tolerance. Past performance is not an indication of future results. Investments involve risk and the possible loss of principal.