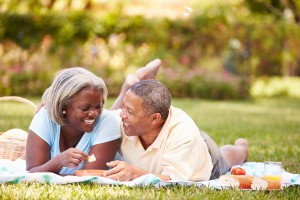 Throughout your career, retirement planning will likely be one of the most important components of your overall financial plan. Whether you have just graduated and taken your first job, reached your peak earning years, or are preparing to retire, an employer-sponsored retirement plan can play a key role in your financial strategies.
Just Starting Out
If you are a young adult just starting your first "real" job, chances are you face a number of different challenges. Student loans, rent, and car payments all may be competing for your hard-earned, yet still entry-level, paycheck. How can you even consider setting aside money in your employer-sponsored retirement plan now? After all, retirement is decades away, so you have plenty of time, right?
Consider this: A little bit of savings over those decades can be your greatest advantage in retirement. Through the power of compounding, you can put time to work for you. Compounding happens when your dollars earn returns that are then reinvested back into your account, potentially earning returns themselves. Over time, even small amounts set aside can snowball. So, enroll in your plan and contribute whatever you can, and then try to increase your contribution amount by a percent or two every year until you hit your plan's maximum contribution limit. As debts are paid off and your salary increases, redirect a portion of those extra dollars into your plan.
Time offers an additional benefit to younger investors. Investing more aggressively today gives them the potential to withstand stronger short-term losses in order to pursue higher long-term gains.
During Your Peak Earning Years
The latter stages of your career can bring a wide variety of challenges and opportunities. Older children, if you have them, typically come with bigger expenses. College bills may be making their way into your mailbox, and you may find yourself needing to take time off to care for aging parents or even a spouse. As your body begins to exhibit a life well lived, health care expenses can begin to eat up a larger portion of your budget. Of course, those pesky home and car repairs never seem to go away.
On the other hand, with 20-plus years of work experience behind you, you could be reaping the benefits of the highest salary you've ever earned. With more income at your disposal, now may be an ideal time to kick your retirement savings plan into high gear. If you're age 50 or older, you may be able to take advantage of catch-up contributions, which allow you to contribute up to $24,000 to your employer-sponsored plan in 2015, versus a maximum of $18,000 for most everyone else (keep in mind that some plans impose different limits).
Ambassador Advisors is a Registered Investment Advisor. Securities offered through American Portfolios Financial Services, Inc. of Holbrook, NY, 631-439-4600 (APFS), member FINRA, SIPC. Investment Advisory Services offered through Ambassador Advisors, LLC. Ambassador Advisors is not owned or operated by APFS.
Any opinions expressed in this forum are not the opinion or view of Ambassador Advisors or American Portfolios Financial Services, Inc. (APFS). They have not been reviewed by either firm for completeness or accuracy. These opinions are subject to change at any time without notice. Any comments or postings are provided for informational purposes only and do not constitute an offer or a recommendation to buy or sell securities or other financial instruments. Readers should conduct their own review and exercise judgment prior to investing. Investments are not guaranteed, involve risk and may result in a loss of principal. Past performance does not guarantee future results. Investments are not suitable for all types of investors.