Retirement Considerations for Different Stages of Life (Part 2)
Posted on: October 28, 2015
Financial Planning
News
Retirement
Preparing to Retire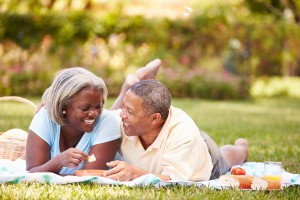 With just a few short years until you celebrate the major step into retirement, it's time to begin thinking about when and how you will begin drawing down your retirement plan assets. You might also want to adjust your investment allocations, with an eye toward asset protection. Your financial advisor can become your most important ally in helping you to do so. Below are some other items you may want to discuss with your financial advisor, as retirement nears:
Health care needs and costs, as well as retiree health insurance
Income-producing investment vehicles
Tax rates and living expenses in your desired retirement location
Part-time work or other sources of additional income
Estate planning
You'll also want to familiarize yourself with required minimum distributions (RMDs). The IRS requires that you begin drawing down your pre-tax retirement plan assets by April 1 of the year following the year in which you reach age 70 ½. If you continue to work for your employer past age 70 ½, you may be able to delay RMDs from that plan until the year following your retirement. 1
Finally, as you make decisions about your plan on the road to retirement, be sure to review it alongside your other savings and investment strategies. Although it's generally not advisable to make frequent changes to your retirement plan investment mix, you will want to review your plan's portfolio at least once a year, or as major events occur throughout your life.
1 Withdrawals from your employer-sponsored retirement savings plan prior to age 59 ½ (or age 55 in the event you separate from service) may be subject to regular income taxes as well as a 10% penalty tax.
Ambassador Advisors is a Registered Investment Advisor. Securities offered through American Portfolios Financial Services, Inc. of Holbrook, NY, 631-439-4600 (APFS), member FINRA, SIPC. Investment Advisory Services offered through Ambassador Advisors, LLC. Ambassador Advisors is not owned or operated by APFS.
Any opinions expressed in this forum are not the opinion or view of Ambassador Advisors or American Portfolios Financial Services, Inc. (APFS). They have not been reviewed by either firm for completeness or accuracy. These opinions are subject to change at any time without notice. Any comments or postings are provided for informational purposes only and do not constitute an offer or a recommendation to buy or sell securities or other financial instruments. Readers should conduct their own review and exercise judgment prior to investing. Investments are not guaranteed, involve risk and may result in a loss of principal. Past performance does not guarantee future results. Investments are not suitable for all types of investors.