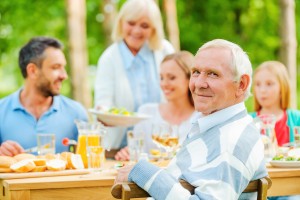 There is a retirement crisis in America. Social Security is still alive and well (for now, at least), but it is by no means enough to cover most Americans' cost of living in retirement. Too many people have little or no savings, and aren't doing anything to change their situation.
The good news is that you can change your situation, even if you think it's too late. Here's what you need to know about where things stand, and what you could do about it.
How much do you need to retire comfortably?
It depends. According to many financial experts, you should plan on needing about 80% of your pre-retirement salary once you retire, including income from Social Security, pensions, and any other savings. And, you may need this income for longer than you think:
The average American retires at age 63.
The average retirement lasts 18 years, but many last much longer. Plus, who knows what the retirement life expectancy will be by the time you get there? Many financial experts recommend that you err on the side of caution and plan on a 30-year retirement.
You'll need $1,060,751 in savings if you expect to draw $5,000 per month for 30 years, assuming 6% annual investment returns and 2% inflation. Depending on how much income you expect from your savings, adjust this amount higher or lower to come up with your retirement "number."
Americans know they won't have enough money, but still won't save.
The vast majority of those in the prime of their careers are aware they have a problem with their retirement savings. They're right.
The average 50 year old has $42,797 saved. If you look at the retirement "number" from the previous section, it's easy to see that this isn't even close.
The average net worth (assets minus debts) of a 55-64 year old is $45,447.
45% of Americans have saved nothing for retirement, including 40% of Baby Boomers.
38% don't actively save for retirement at all.
20% of Americans tap into their 401(k) assets early, either through a loan or withdrawal.
80% of Americans between the ages of 30 and 54 believe they will not have enough saved for retirement.

Social Security should be a supplement, not your sole income source.
Social Security isn't intended to be a sole retirement plan, but a supplement to other sources of retirement savings. Still, many Americans end up dependent on it.
36% of American adults over 65 are completely dependent on Social Security.
63% are dependent (but not necessarily completely reliant) on Social Security, relatives, friends, or charity at age 65.
Social Security is running out of money, and will only be able to cover 77% of promised benefits beginning in 2034.
Although the government likely will address the shortcomings Social Security at some point, the reality is that you shouldn't leave your retirement security at the mercy of politicians.
When planning for retirement, think about Social Security as you would a small pension from an old job. It's nice to know you'll have that reliable stream of inflation-indexed income for the rest of your life, but it's not enough to support your lifestyle.
Original article by Matthew Frankel via The Motley Fool January 26th, 2016
Ambassador Advisors is a Registered Investment Advisor. Securities offered through American Portfolios Financial Services, Inc. of Holbrook, NY, 631-439-4600 (APFS), member FINRA, SIPC. Investment Advisory Services offered through Ambassador Advisors, LLC. Ambassador Advisors is not owned or operated by APFS.
Any opinions expressed in this forum are not the opinion or view of Ambassador Advisors or American Portfolios Financial Services, Inc. (APFS). They have not been reviewed by either firm for completeness or accuracy. These opinions are subject to change at any time without notice. Any comments or postings are provided for informational purposes only and do not constitute an offer or a recommendation to buy or sell securities or other financial instruments. Readers should conduct their own review and exercise judgment prior to investing. Investments are not guaranteed, involve risk and may result in a loss of principal. Past performance does not guarantee future results. Investments are not suitable for all types of investors.