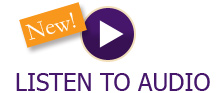 We witnessed a wild week for markets that made other volatile sessions look tame. Despite being flat through Wednesday, the major indexes ended significantly higher, with the Dow Jones gaining 4.1%, the S&P 500, 5.9% and, after beaten down, the NASDAQ climbed a whopping 8.1%. We also saw a good week for bond markets, with the Bloomberg Aggregate Index up 2.29% on the weaker-than-expected inflation. Bitcoin was down 20+% last week, while gold was up 5.7%.
Midterm elections have historically provided an 'election bump' for markets. As markets opened Wednesday, outcomes remained somewhat uncertain, and traders appeared more concerned with macroeconomic issues. Over the weekend, more clarity has been provided and it appears nearly certain that opposite parties will control the House and Senate. We all (and the markets) will have to wait for clarity. Despite not seeing an immediate rally, this split government situation should benefit investors, though how much is yet to be seen.
Most everything hinged on the Consumer Price Index (CPI) report for October, which came out before markets opened Thursday. Over the last year, CPI has rarely surprised to the downside and, when it has, not by large margins. Overall, prices were expected to have increased across the board by 8% from one year ago, but instead came in at 7.7%. Core CPI, which measure prices excluding food and energy, came in showing those prices had increase 0.3% over the past month, just above half the 0.5% expected. Those numbers may not sound "game changing," but it showed a sharp change in direction and adjusted expectations of how high the Federal Reserve will eventually raise interest rates. Some concern remains, as the lower print was, in part, driven by cheaper healthcare and used car sales, which may not be continuing factors. After the news, markets immediately rocketed and the NASDAQ ended up seeing its biggest-ever point increase and tied another session for its 14th highest single-day percentage increase at 7.35%. All three indexes continued their climb on Friday to cap off the unexpected rally.
In notables, we saw Ukraine retake Kherson from Russian control, a symbolic and strategic victory, as Russia had illegally annexed the territory earlier this year. In crypto markets, the exchange FTX filed for bankruptcy over the weekend, following a bank rush and word that $1-2 billion of client assets are feared missing.
This week has once again shown why timing the market is a nearly impossible task. No one knows when news that will change the trajectory of sentiment will land. That is why staying invested and thinking with a longer time horizon gives investors the highest probability of success. Additionally, recovery is not uniform and will raise different sectors at different times. Our team has worked to properly diversify the portfolios in Proud To Own companies across a range of well-positioned sectors, in order to benefit from weeks of rising tides such as the one past. This should also help protect investments from further turbulence to come. Interestingly, Ecclesiastes 11:2 emphasizes the importance of proper diversification, stating, "Invest in seven ventures, yes, in eight; you do not know what disaster may come across the land." While we hope recent reports show that we are not coming into times of 'disaster,' we strive to be prepared for whatever comes next, good or bad.
Any opinions expressed in this forum are not the opinion or view of American Portfolios Financial Services, Inc. (APFS) or American Portfolios Advisors, Inc.(APA) and have not been reviewed by the firm for completeness or accuracy. These opinions are subject to change at any time without notice. Any comments or postings are provided for informational purposes only and do not constitute an offer or a recommendation to buy or sell securities or other financial instruments. Readers should conduct their own review and exercise judgment prior to investing. Investments are not guaranteed, involve risk and may result in a loss of principal. Past performance does not guarantee future results. Investments are not suitable for all types of investors. To the extent that this material concerns tax matters, it is not intended or written to be used, and cannot be used, by a taxpayer for the purposes of avoiding penalties that may be imposed by law. Each tax payer should seek tax, legal or accounting advice from a tax professional based on his/her individual circumstances.
This material is for informational purposes only. Neither APFS nor its Representatives provide tax, legal or accounting advice. Please consult your own tax, legal or accounting professional before making any decisions. Information has been obtained from sources believed to be reliable and are subject to change without notification. The information presented is provided for informational purposes only and not to be construed as a recommendation or solicitation. Investors must make their own determination as to the appropriateness of an investment or strategy based on their specific investment objectives, financial status and risk tolerance. Past performance is not an indication of future results. Investments involve risk and the possible loss of principal.