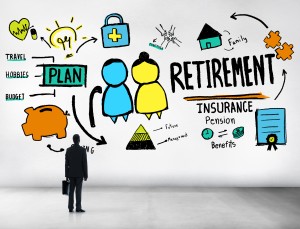 It's a common question: How much money am I going to need for my retirement? Every year, the estimated length of time money will need to last for retirement expands. Today, that estimate is 30-35 years; tomorrow, who knows?
Key considerations include: when you plan to retire and what your retirement will look like. These and other questions are up to each investor, and they are things that we all need to consider.
One thing that we do know is that for those saving for, entering, or well within retirement, there are two important issues to consider: Asset Allocation and Asset Location.
Asset Allocation is the tactical investing of one's holdings relative to tolerance for risk, the investment timeline, and the opportunities that arise in the markets.
Asset Location, however, considers Tax and Health Volatility Management. This is where real dollars are lost and made, as we face our retirement years. Everyone's tax situation is unique, and leaving oneself exposed to the vagaries of tax rates well into the future can be disastrous to the long-term viability of one's savings and investments. Tax diversification is essential, and the team at AALLC is made up of experts that can quickly understand and help you choose locations for your assets to give you the best chance to avoid the ravages of an uncertain tax environment.
Ambassador Advisors is a Registered Investment Advisor. Securities offered through American Portfolios Financial Services, Inc. of Holbrook, NY, 631-439-4600 (APFS), member FINRA, SIPC. Investment Advisory Services offered through Ambassador Advisors, LLC. Ambassador Advisors is not owned or operated by APFS. To determine which college saving option is right for you, please consult your tax and accounting advisors. Neither APFS nor its affiliates or financial professionals provide tax, legal or accounting advice. Please carefully consider investment objectives, risks, charges, and expenses before investing. For this and other information about municipal fund securities, please obtain an offering statement and read it carefully before you invest. Investments in 529 college savings plans are neither FDIC insured nor guaranteed and may lose value.
Any opinions expressed in this forum are not the opinion or view of Ambassador Advisors or American Portfolios Financial Services, Inc. (APFS). They have not been reviewed by either firm for completeness or accuracy. These opinions are subject to change at any time without notice. Any comments or postings are provided for informational purposes only and do not constitute an offer or a recommendation to buy or sell securities or other financial instruments. Readers should conduct their own review and exercise judgment prior to investing. Investments are not guaranteed, involve risk and may result in a loss of principal. Past performance does not guarantee future results. Investments are not suitable for all types of investors.
Check the background of this Investment Professional
https://brokercheck.finra.org/