The stock market took a tumble during the last week of October, with the S&P 500 down 5.8%, the Dow Jones Industrials falling 6.5%, and the tech-heavy NASDAQ dropping 5.5%. These kinds of stock market declines can be scary, especially when surrounded by uncertainty:
Today's election could come with tax and health care reform consequences.
The stalled stimulus talks have been unable to produce a new aid package for small businesses, individual states, and those out of work. Many Americans are still struggling due to the coronavirus lockdowns.
An increase in coronavirus restrictions occurred in France, Germany, Ireland, Italy, and Spain to combat the second wave of COVID-19. Some U.S. states are ramping up further restrictions, as well, which could threaten economic recovery.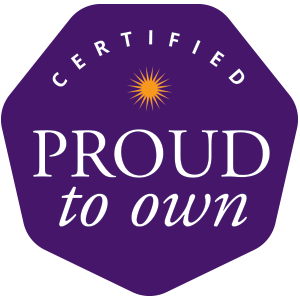 Remaining calm, collected, and disciplined in times like these can keep us out of longer-term danger. Even with all the negative factors, there is still plenty to be optimistic about. As we have been mentioning over the past few weeks, the bigger focus should be on corporate earnings. Many of our "proud to own" stocks have been posting impressive sales and earnings numbers for the third quarter, so once some of the uncertainty clears up, we expect many of these companies to bounce back quickly.
Of course, during market sell offs, even good companies can experience selling pressure. These declines do, however, create great buying opportunities, as higher-quality stocks tend to recover faster once investors get back in a buying mood.
This upcoming week should provide some clarity, once the presidential election is decided. More than 82 million Americans have already cast their votes, and many pundits are anticipating a record turnout. This should make it far more challenging for the losing party to contest the election.
Once a winner is declared, regardless of who wins, we are expecting the markets to dip slightly, before going up in a "relief rally." Historically, the markets begin to rally for at least three to four months following an election. We expect this year to follow a similar pattern.
Additionally, November tends to be a strong month for stocks. This month begins the holiday season, with Thanksgiving and Christmas soon to follow. Americans are historically cheerful this time of year, which often boosts investor sentiment.
So, despite the fact that concerns are grabbing the financial headlines and creating additional fear for all of us, we must have faith that God is control and will help provide wisdom on how to approach the turbulence.
Psalm 91:1-2 provides much comfort during troubled times like these:
"He who dwells in the shelter of the Most High will rest in the shadow of the Almighty. I will say of the LORD, "He is my refuge and my fortress, my God, in whom I trust."
Our team is working diligently to make sure we are in the best position for the expected uptick in the markets over the weeks and months ahead. We anticipate many of the fears will subside in the weeks ahead, and, with many positive catalysts waiting in the wings, we are expecting a strong finish to the year.
Sources: Yahoo Finance, Reuters.com, and JP Morgan Market Insights
Any opinions expressed in this forum are not the opinion or view of American Portfolios Financial Services, Inc. (APFS) or American Portfolios Advisors, Inc.(APA) and have not been reviewed by the firm for completeness or accuracy. These opinions are subject to change at any time without notice. Any comments or postings are provided for informational purposes only and do not constitute an offer or a recommendation to buy or sell securities or other financial instruments. Readers should conduct their own review and exercise judgment prior to investing. Investments are not guaranteed, involve risk and may result in a loss of principal. Past performance does not guarantee future results. Investments are not suitable for all types of investors. To the extent that this material concerns tax matters, it is not intended or written to be used, and cannot be used, by a taxpayer for the purposes of avoiding penalties that may be imposed by law. Each tax payer should seek tax, legal or accounting advice from a tax professional based on his/her individual circumstances.
This material is for informational purposes only. Neither APFS nor its Representatives provide tax, legal or accounting advice. Please consult your own tax, legal or accounting professional before making any decisions. Information has been obtained from sources believed to be reliable and are subject to change without notification. The information presented is provided for informational purposes only and not to be construed as a recommendation or solicitation. Investors must make their own determination as to the appropriateness of an investment or strategy based on their specific investment objectives, financial status and risk tolerance. Past performance is not an indication of future results. Investments involve risk and the possible loss of principal.