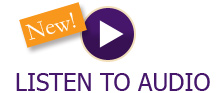 Indexes wrapped up a tough week, with the Dow and NASDAQ both losing 4.8% and the S&P 500 shedding 5.8%—its worst week since the pandemic roiled markets in March of 2020. Coming off hotter-than-expected Consumer Price Index numbers the week before, investors tried to gauge how the metric would influence the Federal Reserve's decision on interest rates. Prior to the elevated CPI report, a 0.5% rise in rates had been expected, but, due to the higher CPI numbers, bond markets began pricing in a 0.75% hike leading up to Wednesday's meeting.
Federal Reserve Chairman Jerome Powell announced their decision on the bigger increase and markets reacted positively. The initial movement upward seemed in response to Chairman Powell's remarks, where he referenced observing multiple economic gauges that showed a stronger economic position during the current quarter compared to the previous one.
The rally turned out to be short lived, however. Analysts further processed the Fed's logic, and concern about how aggressive they will likely need to be to control inflation once again weighed on markets. Thursday saw a sharp selloff, and the week ended with oil and energy stock moving significantly lower on the concerns that a slower economy would lead to lower energy consumption.
The seesaw of market sentiment continues, between worrying about inflation and concern over the side effects of the policies aimed at containing it. For their part, the Federal Reserve has consistently expressed confidence in their ability to achieve a 'soft landing'—cooling inflation without pushing the economy into recession. Of course, they haven't promised a smooth ride leading up to said landing…
On this first day of summer, Ecclesiastes 3:1 reminds us, "For everything there is a season…" and the current season for markets follows a road that we hope tames inflation, whether achieved by the catching up of supply chains or Federal Reserve policy. Like all seasons do, this one will pass, and we anticipate this next season to be one of strong and robust recovery.
Any opinions expressed in this forum are not the opinion or view of American Portfolios Financial Services, Inc. (APFS) or American Portfolios Advisors, Inc.(APA) and have not been reviewed by the firm for completeness or accuracy. These opinions are subject to change at any time without notice. Any comments or postings are provided for informational purposes only and do not constitute an offer or a recommendation to buy or sell securities or other financial instruments. Readers should conduct their own review and exercise judgment prior to investing. Investments are not guaranteed, involve risk and may result in a loss of principal. Past performance does not guarantee future results. Investments are not suitable for all types of investors. To the extent that this material concerns tax matters, it is not intended or written to be used, and cannot be used, by a taxpayer for the purposes of avoiding penalties that may be imposed by law. Each tax payer should seek tax, legal or accounting advice from a tax professional based on his/her individual circumstances.
This material is for informational purposes only. Neither APFS nor its Representatives provide tax, legal or accounting advice. Please consult your own tax, legal or accounting professional before making any decisions. Information has been obtained from sources believed to be reliable and are subject to change without notification. The information presented is provided for informational purposes only and not to be construed as a recommendation or solicitation. Investors must make their own determination as to the appropriateness of an investment or strategy based on their specific investment objectives, financial status and risk tolerance. Past performance is not an indication of future results. Investments involve risk and the possible loss of principal.