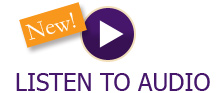 Volatility returned to the major indexes on a barrage of significant news. Despite a lower close on Friday, stocks ended the week generally higher. The Dow Jones was almost unchanged, while the S&P 500 gained 1.6% and the NASDAQ continued to surge, gaining another 3.3%. Bond markets saw strong movement on Fed policy and employment data, with 10-year yields ending the week up 12bps.
Headlines focused on the Federal Reserve's interest rate decision on Wednesday. As expected, rates increased another 25 basis points (0.25%), slowing from the previous 50 basis point hike. Markets were initially little changed, but as Chairman Powell delivered remarks that were interpreted as 'dovish,' markets began to take off. The rally soared through Thursday, as well. Of particular note to markets was Powell's use of "disinflation" during the press conference following the release of the policy decision.
Many of United States' biggest companies released earnings throughout the week. Facebook parent Meta released numbers Wednesday showing an unexpected "beat" on revenue, and their shares jumped more than 20% on Thursday. After markets closed Thursday, however, Apple, Amazon and Google parent Alphabet all reported and showed varying levels of disappointment. Though Apple rose on Friday, Amazon and Alphabet dragged the S&P 500 lower to close out the week.
Other events weighing on sentiment related to labor market statistics, as jobs came in far hotter than expected. Non-farm payrolls added 517,000 jobs in January, significantly more than estimates of 185,000. A major driver of the uptick were service jobs. This drove unemployment down to 3.4%, the lowest in more than 50 years. This brings about concerns that inflationary pressures may continue and could lead to more interest rate hikes than markets were previously expecting.
In geopolitical news, the United States shot down a suspected Chinese spy balloon off the east coast this weekend in a move that stressed relations between the nations. In India, concerns over the Adani Conglomerate continue into the third week, following a short report by Hindenburg Research accusing the company of accounting fraud and stock manipulation. The concerns over Adani have disrupted the Indian parliament and lead to concerns over various financial firms' exposures to the company. Turkey and Syria were hit by two earthquakes over the weekend, a 7.8 magnitude quake that was followed by a second 7.7 magnitude quake leaving over 2,300 dead, countless injured, and significant devastation. Our prayers go to those impacted by the tragedy.
As additional information comes out, including both economic and earnings reports, there is conflicting evidence in support of both optimistic and pessimistic scenarios moving forward. In such settings, it can be challenging not to look for information that supports one's desired outcome. It is essential to exemplify Zechariah 8:16, which states, "These are the things which you should do: speak the truth to one another, judge with truth and judgement for peace in your gates." While we hope further news will add to market optimism, our team continues to diligently monitor indicators pointing to either scenario in order to react appropriately as events unfold.
Any opinions expressed in this forum are not the opinion or view of American Portfolios Financial Services, Inc. (APFS) or American Portfolios Advisors, Inc.(APA) and have not been reviewed by the firm for completeness or accuracy. These opinions are subject to change at any time without notice. Any comments or postings are provided for informational purposes only and do not constitute an offer or a recommendation to buy or sell securities or other financial instruments. Readers should conduct their own review and exercise judgment prior to investing. Investments are not guaranteed, involve risk and may result in a loss of principal. Past performance does not guarantee future results. Investments are not suitable for all types of investors. To the extent that this material concerns tax matters, it is not intended or written to be used, and cannot be used, by a taxpayer for the purposes of avoiding penalties that may be imposed by law. Each tax payer should seek tax, legal or accounting advice from a tax professional based on his/her individual circumstances.
This material is for informational purposes only. Neither APFS nor its Representatives provide tax, legal or accounting advice. Please consult your own tax, legal or accounting professional before making any decisions. Information has been obtained from sources believed to be reliable and are subject to change without notification. The information presented is provided for informational purposes only and not to be construed as a recommendation or solicitation. Investors must make their own determination as to the appropriateness of an investment or strategy based on their specific investment objectives, financial status and risk tolerance. Past performance is not an indication of future results. Investments involve risk and the possible loss of principal.