Self-Evident Truths of Business Growth (Part 1)
Posted on: January 7, 2016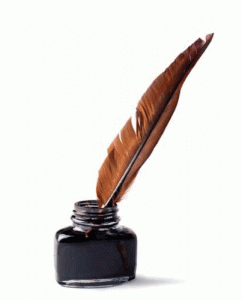 By Amy J. Malay, Director, Administrative Services
Now that many businesses are past the "crisis" mode created by the Great Recession, plans for growth may be on the table. There are several myths and truths to consider when an established business is on the threshold of growth.
Some assume that all growth is good, bigger is always better, and that a business must "grow or die." In reality, growth can be good, or growth can be bad. If there is too much growth at too fast a pace, then it may overwhelm the people, processes and controls in place. Rather than the "grow or die" ultimatum being accurate, it is just as likely that a business could grow and die. "Improve or die" is a better goal.
The reality of business growth research shows that above-average growth is the exception, rather than the rule. What makes growth difficult is the requirement for things to change. Human beings can only change so fast. This means that profitable growth is more likely to be in spurts or in a zigzag pattern, rather than in a continuously straight line that shoots upward.
Business owners who want their business to have consistently high performance should consider the following key areas:
Strategic Focus. Does the business have "laser focus" on its goals and products? Laser beams cover a small area with great precision. Many times it is better to focus on a small number of items created with excellence, rather than producing a myriad of mediocre products/services.
Operational Excellence. Is the business delivering 99% error-free/defect-free products or services, delivered on time? Are the needs and expectations of customers being met or exceeded? Are mistakes being "made right" and then some? If not, then perhaps the best route to better business performance is in the area of improvements
Read more as this blog series continues (Parts 2, 3, and 4).
This article draws on research found in Growth Is the Dynamic Confluence of Strategy, Entrepreneurship and Values by Edward D. Hess, published by the University of Virginia Darden School Foundation.
Ambassador Advisors is a Registered Investment Advisor. Securities offered through American Portfolios Financial Services, Inc. of Holbrook, NY, 631-439-4600 (APFS), member FINRA, SIPC. Investment Advisory Services offered through Ambassador Advisors, LLC. Ambassador Advisors is not owned or operated by APFS.
Any opinions expressed in this forum are not the opinion or view of Ambassador Advisors or American Portfolios Financial Services, Inc. (APFS). They have not been reviewed by either firm for completeness or accuracy. These opinions are subject to change at any time without notice. Any comments or postings are provided for informational purposes only and do not constitute an offer or a recommendation to buy or sell securities or other financial instruments. Readers should conduct their own review and exercise judgment prior to investing. Investments are not guaranteed, involve risk and may result in a loss of principal. Past performance does not guarantee future results. Investments are not suitable for all types of investors.