By Amy J. Malay, Director, Administrative Service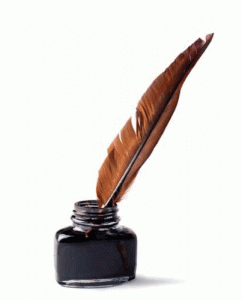 s
Constant Improvement. Improvements to products, customer service and operational systems should be never-ending. Businesses can practice existing methods and get better at them. There may also be ways to do things more quickly and less expensively. As Benjamin Franklin once said, "When you are finished changing, you're finished!"
Customer-centricity. The common phrase "The customer is always right" is accurate on many levels. The customer truly is more important than the product being produced. Business owners and employees should listen to customer needs, and take action to ensure that those needs are being met. A company could make the best widget in the world, but if the customers don't want widgets, then the effort to produce them is in vain.
High Employee Engagement. Does the company strive to hire and retain employees who care about the business and customers like the owners do? Employees like this are one of a business's greatest assets. Often, the benefit to developing employees and helping them achieve their goals will far outweigh any cost involved.
Take a few minutes to rate your business on a scale of 1 to 10 in these five areas of focus. A good score in these areas is a foundation for business growth.
Read more as this blog series continues (Parts 1, 3, and 4).
This article draws on research found in Growth Is the Dynamic Confluence of Strategy, Entrepreneurship and Values by Edward D. Hess, published by the University of Virginia Darden School Foundation.
Ambassador Advisors is a Registered Investment Advisor. Securities offered through American Portfolios Financial Services, Inc. of Holbrook, NY, 631-439-4600 (APFS), member FINRA, SIPC. Investment Advisory Services offered through Ambassador Advisors, LLC. Ambassador Advisors is not owned or operated by APFS.
Any opinions expressed in this forum are not the opinion or view of Ambassador Advisors or American Portfolios Financial Services, Inc. (APFS). They have not been reviewed by either firm for completeness or accuracy. These opinions are subject to change at any time without notice. Any comments or postings are provided for informational purposes only and do not constitute an offer or a recommendation to buy or sell securities or other financial instruments. Readers should conduct their own review and exercise judgment prior to investing. Investments are not guaranteed, involve risk and may result in a loss of principal. Past performance does not guarantee future results. Investments are not suitable for all types of investors.