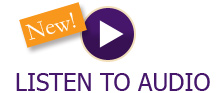 Stocks are riding their forward momentum of gains, as 2023 has begun strong for the major indices. This week, the Dow Jones rose 1.8%, the S&P 500 gained 2.5%, and—with tech and growth stocks seeing a major surge—the NASDAQ soared 4.3%. In fixed income, the 10-year treasury yield rose 0.07% to 3.55%, while Bitcoin rose to $23,081.
On the economic front, Gross Domestic Product (GDP) for the fourth quarter came through at an annualized rate of 2.9% for the quarter, far above the 2.3% expected, while personal income increased $49.5 billion. Consumer spending contracted 0.2% in December, which was lower than predicted. The labor market remains strong, as initial jobless claims came in well below estimates (186,000 actual vs 205,000 expected), although continuing claims ticked up slightly.
Earnings season continued on, last week, with Microsoft's results showing the company performing generally in line with analyst expectations. On that news, share prices surged, but then quickly faded, as the company gave a gloomy outlook for the economy. Tesla beat on earnings and, after a rough end to 2022, has seen their shares rise more than 45% in January alone. This week will be news heavy, as further big names report, including Apple, Amazon, Google parent Alphabet, and Meta. All eyes will turn to the Federal Reserve on Wednesday and its next interest rate hike decision. The general expectation is a 25-basis point (0.25%) increase, with the main focus revolving around "Fed speak" and what rhetoric they use to describe their outlook moving forward.
In geopolitical news, France is in the mist of nationwide strikes against a government plan to raise the national retirement age to 62. The measure is part of French President Macron's policy agenda that is seeing broad pushback across France. Ukraine has secured promises of delivery of US and German main battle tanks, although the transfer is likely several months away. Nigeria's Central Bank has extended the deadline to exchange old 1,000, 500, and 200 naira notes by 10 days for new notes issued this year. The move is part of a plan to reduce reliance on cash, but the delay hopes to address the difficulties encountered by rural and unbanked communities.
As economic events unfold, our team tries to embody James 1:19, which states, "(t)ake note of this: everyone should be quick to listen, slow to speak." There are many analysts and other news agencies pushing their view of what comes next, however each new report can change the overall picture. Earnings from big companies will provide context for some economic reports we have watched in recent weeks, and the Federal Reserve's commentary will also help shape outlook going forward. While we are thankful for recent market strength, we continue to be open to new information in order to position investments appropriately.
Any opinions expressed in this forum are not the opinion or view of American Portfolios Financial Services, Inc. (APFS) or American Portfolios Advisors, Inc.(APA) and have not been reviewed by the firm for completeness or accuracy. These opinions are subject to change at any time without notice. Any comments or postings are provided for informational purposes only and do not constitute an offer or a recommendation to buy or sell securities or other financial instruments. Readers should conduct their own review and exercise judgment prior to investing. Investments are not guaranteed, involve risk and may result in a loss of principal. Past performance does not guarantee future results. Investments are not suitable for all types of investors. To the extent that this material concerns tax matters, it is not intended or written to be used, and cannot be used, by a taxpayer for the purposes of avoiding penalties that may be imposed by law. Each tax payer should seek tax, legal or accounting advice from a tax professional based on his/her individual circumstances.
This material is for informational purposes only. Neither APFS nor its Representatives provide tax, legal or accounting advice. Please consult your own tax, legal or accounting professional before making any decisions. Information has been obtained from sources believed to be reliable and are subject to change without notification. The information presented is provided for informational purposes only and not to be construed as a recommendation or solicitation. Investors must make their own determination as to the appropriateness of an investment or strategy based on their specific investment objectives, financial status and risk tolerance. Past performance is not an indication of future results. Investments involve risk and the possible loss of principal.