"But those who hope in the Lord will renew their strength. They will soar on wings like eagles; they will run and not grow weary, they will walk and not be faint." – Isaiah 40:31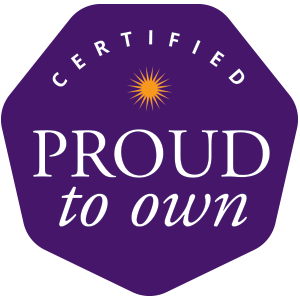 During this unprecedented time, the strength of our Proud to Own approach has done as well as we could have hoped. We've avoided companies that violate biblical principles and embraced companies improving the world around us. This focus has helped the portfolios soar through much of the recent market turbulence.
Last week, we highlighted how stocks had their best 100-day flight in nearly eighty years. The market ascent kept going last week, especially for technology stocks. On the week, the Dow was up nearly 1%, the S&P 500 was up 1.7%, but the real winner was the NASDAQ market, which was up 4%.
Technology stocks have been soaring like an eagle! Over the past two weeks, the NASDAQ jumped over 9%, hitting new all-time records on a seemingly daily basis. Investors have been flocking to companies that have been thriving during the pandemic. This includes many companies in the technology sector. We own a lot of these companies that have done well so far this year.
As we get ready to start second quarter earnings announcement season, many are anticipating that the technology companies with good first quarter performance will continue to fly higher when they report second-quarter earnings results.
Though most of the technology stocks in the S&P 500 are expected to report strong earnings, the same cannot be said for the vast remainder of companies. Many of these companies are expected to grow weary.
FactSet Research has forecasted double-digit declines in earnings and sales for the S&P 500. It expects second-quarter earnings to fall 43.8%, on average, which would represent the largest decline since the fourth quarter of 2008. Second-quarter revenue is also expected to decline by 11.1% on average.
A flight to quality has already been underway for the past couple of months, as investors have sought out companies prospering during the pandemic. This trend should continue, especially as we head toward one of the toughest earnings announcement seasons in decades.
We expect investors to remain focused on companies that end up posting positive second-quarter earnings surprises and those that forecast strong third-quarter guidance. Considering our hand-selected Proud to Own stocks represent some of the "best of breed," our team expects portfolios to maintain a steady altitude.
Sources: Yahoo Finance, Reuters.com, and JP Morgan Market Insights
Any opinions expressed in this forum are not the opinion or view of American Portfolios Financial Services, Inc. (APFS) or American Portfolios Advisors, Inc.(APA) and have not been reviewed by the firm for completeness or accuracy. These opinions are subject to change at any time without notice. Any comments or postings are provided for informational purposes only and do not constitute an offer or a recommendation to buy or sell securities or other financial instruments. Readers should conduct their own review and exercise judgment prior to investing. Investments are not guaranteed, involve risk and may result in a loss of principal. Past performance does not guarantee future results. Investments are not suitable for all types of investors. To the extent that this material concerns tax matters, it is not intended or written to be used, and cannot be used, by a taxpayer for the purposes of avoiding penalties that may be imposed by law. Each tax payer should seek tax, legal or accounting advice from a tax professional based on his/her individual circumstances.
This material is for informational purposes only. Neither APFS nor its Representatives provide tax, legal or accounting advice. Please consult your own tax, legal or accounting professional before making any decisions. Information has been obtained from sources believed to be reliable and are subject to change without notification. The information presented is provided for informational purposes only and not to be construed as a recommendation or solicitation. Investors must make their own determination as to the appropriateness of an investment or strategy based on their specific investment objectives, financial status and risk tolerance. Past performance is not an indication of future results. Investments involve risk and the possible loss of principal.