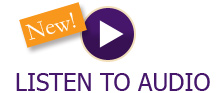 Stocks extended their winning streak on the back of more optimism about the prospects of 2023. All three major indexes advanced, with the Dow gaining 2%, the S&P 500 2.7% and the NASDAQ rose 4.8%.
The week primarily orbited around Consumer Price Index (CPI) numbers scheduled for Thursday morning, which is the main gauge of price inflation. Throughout the week, markets appeared to anticipate the metric would show inflation had slowed, as the consensus estimate dropped. CPI came in as expected, even showing a very slight decrease in overall prices from the month prior. Interestingly, despite a slowing real estate sector, the housing portion of CPI, which represents nearly one third of the total index, still showed high month-over-month increases. Most view real estate as a 'lagging indicator,' meaning that although prices have slowed, their measure continues to register higher for some time. If that is indeed the case, there is a potential for further dampening of CPI numbers in the months ahead.
Friday kicked off earnings season in earnest, as several big banks reported, including Bank of America, Citigroup, JP Morgan Chase, and Wells Fargo. In general, results came in at or slightly above expectations. A consistent thread noticed by analysts was that these banks are beginning to set aside additional funds for potential loan defaults, showing that they are anticipating some level of difficulty from consumers.
This week, we'll see Producer Price Index numbers for December, which are expected to closely resemble last week's CPI report. Earnings releases will continue, with the biggest name being Netflix on Thursday. Weekly jobless claims will also come out Thursday and may be watched more closely now that Christmas is behind us and the end of many holiday/temporary jobs will show up on reporting.
Starting out, 2023 has brought positivity to markets. There are still rocky seas ahead to navigate, but with the S&P 500 now nearly 15% above its October bottom, the respite has been welcome. Colossians 4:2 says to "(d)evote yourselves to prayer, being watchful and thankful". While we are certainly thankful, our team also remains constantly watchful, being ready to adjust course as necessary in the times ahead.
Any opinions expressed in this forum are not the opinion or view of American Portfolios Financial Services, Inc. (APFS) or American Portfolios Advisors, Inc.(APA) and have not been reviewed by the firm for completeness or accuracy. These opinions are subject to change at any time without notice. Any comments or postings are provided for informational purposes only and do not constitute an offer or a recommendation to buy or sell securities or other financial instruments. Readers should conduct their own review and exercise judgment prior to investing. Investments are not guaranteed, involve risk and may result in a loss of principal. Past performance does not guarantee future results. Investments are not suitable for all types of investors. To the extent that this material concerns tax matters, it is not intended or written to be used, and cannot be used, by a taxpayer for the purposes of avoiding penalties that may be imposed by law. Each tax payer should seek tax, legal or accounting advice from a tax professional based on his/her individual circumstances.
This material is for informational purposes only. Neither APFS nor its Representatives provide tax, legal or accounting advice. Please consult your own tax, legal or accounting professional before making any decisions. Information has been obtained from sources believed to be reliable and are subject to change without notification. The information presented is provided for informational purposes only and not to be construed as a recommendation or solicitation. Investors must make their own determination as to the appropriateness of an investment or strategy based on their specific investment objectives, financial status and risk tolerance. Past performance is not an indication of future results. Investments involve risk and the possible loss of principal.