U.S. Stocks Wrap Up Shortened Week Higher
Continued positive Coronavirus vaccine news helped propel the Dow Jones up more than 12% for the month of November. Last week, in fact, the Dow Jones crossed the 30,000 mark for the first time. The S&P 500 and Russell 2000 both posted fresh record highs, as well. Trading was cut short with US markets closed for the Thanksgiving holiday, and the equity markets closed early on Friday. Economic data releases were light, putting the emphasis on the high-wire act investors are walking between positive vaccine news and rapidly climbing COVID-19 cases and hospitalizations.
Treasury yields trimmed a weekly gain amid a shortened session to close out the week
Treasury values were higher, with the yield on the 2-year note ticking 1 basis point (bp) lower to 0.15%, the yield on the 10-year note decreasing 4 bps to 0.84%, and the yield on the 30-year bond declining 5 bps to 1.58%. Remember, yield and price are inversely related, when it comes to bonds. A bond's yield is the discount rate that links the bond's cash flows to its current dollar price. When inflation is expected to decrease, interest rates decrease, as does the discount rate used to calculate the bond's price. That makes the bond's price increase.
This week, bond yields are nudging higher, as the vaccine optimism and political clarity have bolstered expectations for a potentially faster economic recovery in 2021. Markit's Manufacturing and Services PMIs for November both showed accelerated growth, durable goods orders and personal spending figures for October came in stronger than expected, and housing sales remained robust.
Interestingly, although the recent economic data has remained positive there are some signs of deceleration. Consumer sentiment reports for November month fell more than expected due to drops in anticipated business activity within the next six months. Last week's jobless claims data remained painfully elevated, and last month's personal income declined.
As has been the case, recently, volatility is on the radar. That said, we think the longer-term outlook remains positive for stocks, as we turn the page on 2020.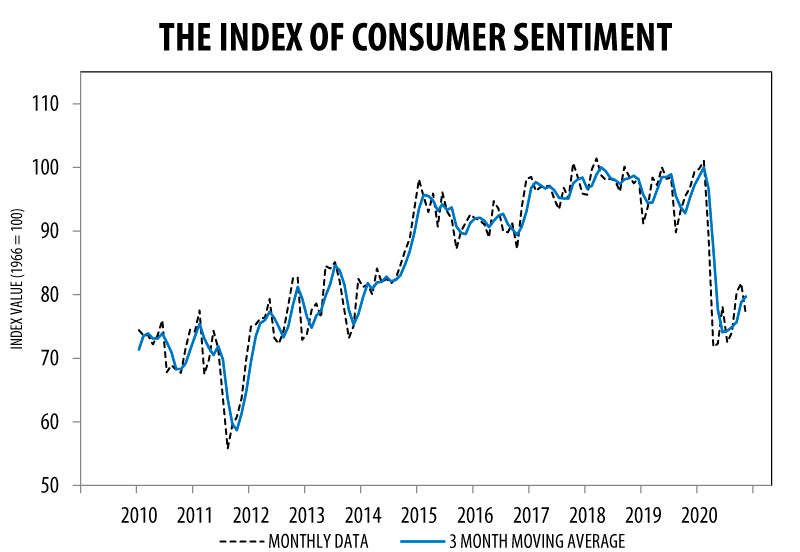 Source: Collisionweek.com
Sources: Yahoo Finance, Reuters.com, and JP Morgan Market Insights
Any opinions expressed in this forum are not the opinion or view of American Portfolios Financial Services, Inc. (APFS) or American Portfolios Advisors, Inc.(APA) and have not been reviewed by the firm for completeness or accuracy. These opinions are subject to change at any time without notice. Any comments or postings are provided for informational purposes only and do not constitute an offer or a recommendation to buy or sell securities or other financial instruments. Readers should conduct their own review and exercise judgment prior to investing. Investments are not guaranteed, involve risk and may result in a loss of principal. Past performance does not guarantee future results. Investments are not suitable for all types of investors. To the extent that this material concerns tax matters, it is not intended or written to be used, and cannot be used, by a taxpayer for the purposes of avoiding penalties that may be imposed by law. Each tax payer should seek tax, legal or accounting advice from a tax professional based on his/her individual circumstances.
This material is for informational purposes only. Neither APFS nor its Representatives provide tax, legal or accounting advice. Please consult your own tax, legal or accounting professional before making any decisions. Information has been obtained from sources believed to be reliable and are subject to change without notification. The information presented is provided for informational purposes only and not to be construed as a recommendation or solicitation. Investors must make their own determination as to the appropriateness of an investment or strategy based on their specific investment objectives, financial status and risk tolerance. Past performance is not an indication of future results. Investments involve risk and the possible loss of principal.