The Protecting Americans From Tax Hikes Act Of 2015
Posted on: December 23, 2015
Financial Planning
Market Update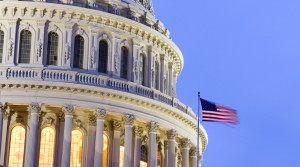 Over the weekend, the President signed The Protecting Americans from Tax Hikes Act of 2015. The Act is a culmination of recent work done in both chambers of Congress that renews and makes permanent several important tax incentives.
Among the incentives, the popular Qualified Charitable Distribution (QCD) was extended. The QCD gives individuals at least 70½ years of age the ability to exclude from gross income direct transfers from Individual Retirement Accounts (IRAs) of up to $100,000, per taxpayer, to qualifying charities.
IRA account holders over 70 ½ years old will have until the end of 2015 to make a QCD for 2015. Please contact Ambassador Advisors, ASAP, if you would like to make a Charitable Distribution from your IRA for 2015.
Other provisions made permanent are:
The Enhanced Child Tax Credit (CTC) – A $1,000 tax credit for each child under the age of 17. To the extent that the CTC exceeds the tax payer's tax liability, the tax payer is eligible for a refundable credit equal to 15% of earned income in excess of $3,000.
The Enhanced American Opportunity Tax Credit – The American Opportunity Tax Credit takes those permanent provisions of the Hope Scholarship and increases the credit to $2,500 for four years of post-secondary education, as well as increases the beginning of the phase-out amounts to $80,000 (single) and $160,000 (married).
Section 179 Expensing – The Section 179 provision permanently extends the small business expensing limitation and phase-out amounts to the thresholds of $500,000 and $2 million, respectively.
Ambassador Advisors is a Registered Investment Advisor. Securities offered through American Portfolios Financial Services, Inc. of Holbrook, NY, 631-439-4600 (APFS), member FINRA, SIPC. Investment Advisory Services offered through Ambassador Advisors, LLC. Ambassador Advisors is not owned or operated by APFS.
Any opinions expressed in this forum are not the opinion or view of Ambassador Advisors or American Portfolios Financial Services, Inc. (APFS). They have not been reviewed by either firm for completeness or accuracy. These opinions are subject to change at any time without notice. Any comments or postings are provided for informational purposes only and do not constitute an offer or a recommendation to buy or sell securities or other financial instruments. Readers should conduct their own review and exercise judgment prior to investing. Investments are not guaranteed, involve risk and may result in a loss of principal. Past performance does not guarantee future results. Investments are not suitable for all types of investors.