September, as we anticipated, continued to be one of the weaker months for the markets. The Dow is down 4%, so far this month, while the S&P 500 has dropped 6%. Hardest hit has been the tech-heavy Nasdaq, which has fallen 7.1%, with several of the over-valued bubble stocks experiencing large drops.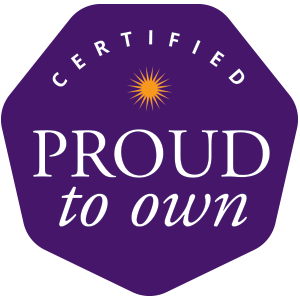 Despite this September setback, the stock market remains strong. The flight to quality that we have been discussing over the past few weeks is well underway. Our "Proud to Own" stocks are seeing robust momentum, and we expect them to do very well during the fourth quarter.
These same stocks have outpaced the broader markets, during the last month, as well. With losses closer to 1% over that time period, we are expecting this solid base to serve as a springboard into the seasonally strong time of year (October through December).
As Proverbs 18:10 affirms, "The name of the Lord is a strong tower; the righteous run into it and are safe." We seek righteousness by using a faith-based investment process, where we screen for companies making a positive difference in society and own those that also show the potential for long-term financial strength. So far, this philosophy has provided us relative safety.
Of course, when you have strong companies heading into a strong time of year, the results can be exceptional. October kicks off this historically strong season, despite the lingering memories of "Black Monday," where, in 1987, the markets saw the worst one-day plunge on record. The last 30 years have been kind to October. Since 1988, there have been 21 positive Octobers for the S&P 500 and just 11 negative occurrences, with an average gain of 1.18%.
The fourth quarter is typically positive, as investor moods tend to be more upbeat and festive heading into the Thanksgiving and Christmas holiday season. We also have the presidential election, this year; that tends to boost consumer and investor confidence based upon the candidates visions for the future. And, October will see the beginning of third-quarter earnings announcement season, which should drive stocks higher.
Earnings estimates are still quite cautious, which could also allow for more upside surprises. FactSet Research is expecting third quarter earnings for S&P 500 companies to drop by 21.8% compared with 2019, and for third-quarter revenue to fall by an average of 3.8%. Because we focus on companies with rising earnings and increasing sales, we expect our "Proud to Own" companies to have a better quarter than most.
Positive momentum heading into the fall doesn't mean everything will be rosy. This election cycle could get bumpy, but that should be short lived. We encourage you to use any dip in the markets to add to your accounts through dollar cost averaging or by moving cash off the sidelines into our hand-picked portfolios. We expect a strong third-quarter earnings season to begin soon, which could set the stage for a robust rally heading into the end of 2020.
Sources: Yahoo Finance, Reuters.com, and JP Morgan Market Insights
Any opinions expressed in this forum are not the opinion or view of American Portfolios Financial Services, Inc. (APFS) or American Portfolios Advisors, Inc.(APA) and have not been reviewed by the firm for completeness or accuracy. These opinions are subject to change at any time without notice. Any comments or postings are provided for informational purposes only and do not constitute an offer or a recommendation to buy or sell securities or other financial instruments. Readers should conduct their own review and exercise judgment prior to investing. Investments are not guaranteed, involve risk and may result in a loss of principal. Past performance does not guarantee future results. Investments are not suitable for all types of investors. To the extent that this material concerns tax matters, it is not intended or written to be used, and cannot be used, by a taxpayer for the purposes of avoiding penalties that may be imposed by law. Each tax payer should seek tax, legal or accounting advice from a tax professional based on his/her individual circumstances.
This material is for informational purposes only. Neither APFS nor its Representatives provide tax, legal or accounting advice. Please consult your own tax, legal or accounting professional before making any decisions. Information has been obtained from sources believed to be reliable and are subject to change without notification. The information presented is provided for informational purposes only and not to be construed as a recommendation or solicitation. Investors must make their own determination as to the appropriateness of an investment or strategy based on their specific investment objectives, financial status and risk tolerance. Past performance is not an indication of future results. Investments involve risk and the possible loss of principal.